The Olympics, whether it is the summer or winter version, is a hyped television show that lasts about two weeks which brings out the rah rah nationalism that is a major part of the presentation.
The International Olympic Committee hierarchy probably is not looking forward to a Calgary referendum on November 13. The IOC should fear the November 13 vote, even if the results are non-binding.
The International Olympic Committee suffered a defeat at the polls in Sion and Valais, Switzerland on Sunday as voters rejected a chance to help fund the 2026 Winter Olympics in that area.
It appears that the backers of the 2026 Sapporo, Japan Winter Olympics bid really don't want to go ahead with the bid. The Sapporo backers may want to try to land the 2030 Winter Games but there really isn't much of an explanation as to why the group is seeking a delay.
Salt Lake City wants the Olympics in 2026 to go along with the NBA and soccer. https://www.youtube.com/watch?v=I7Zy4s2PmeE The International Olympic Committee keeps getting the door slammed...
The NHL in China. The National Hockey League's first adventure in China begins with a pair of pre-season games in Shanghai and Beijing featuring the...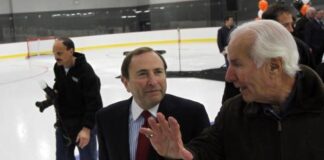 NHL Players won't appear in South Korea 2018 Winter Games And so, it seems that National Hockey League Commissioner Gary Bettman, and the 31 team...