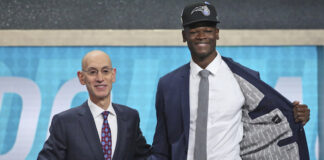 Going global. https://www.youtube.com/watch?v=MGnVq_98erQ While the National Basketball Association daily story seems to have drifted into soap opera land whether it is a storyline about LeBron James...
A pro-Olympics take. https://www.youtube.com/watch?v=l6L5Vhnf9zA If you have ever been in Pittsburgh during the National Football League season, you are seeing one of the best sports cities...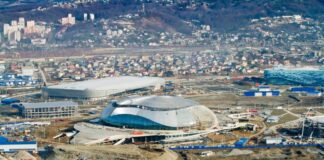 The Olympics event cost billions of dollars. https://www.youtube.com/watch?v=Pfmepk4HOvs You do wonder whether the proponents of bringing the 2030 Winter Olympics to Salt Lake City, Utah paid...
And they are off. https://www.youtube.com/watch?v=nf5nytzv6U8 North Korea wants it, South Korea wants it. Indonesia wants it. They all want to host the 2032 Summer Olympics. For...
Calgary is gone. https://www.youtube.com/watch?v=idefpz3rUmg Unless members of the Calgary city council decide to ignore voters saying no, in a non-binding vote, to spending money on a...
Major League Baseball is in the middle of its All Star tour of Japan. Recently, National Hockey League Commissioner Gary Bettman said the league has plans to stage 2019 pre-season games in Germany and Switzerland with regular season games in Prague, the Czech Republic and Stockholm, Sweden.
On November 13, Calgary voters will be asked a simple question. Do you want the 2026 Winter Olympics in town? Very simple and what is more, it is a non-binding vote so the results really don't count.
November 13 is fast approaching and, in a way, it might be the day that sports organizers and sports owners are dreading. Calgary voters will go to the polls, in a non-binding referendum, and decide if they want to help fund the Calgary 2026 Winter Olympics bid.
The Olympics, whether it is the summer or winter version, is a hyped television show that lasts about two weeks which brings out the rah rah nationalism that is a major part of the presentation.
If a company is under investigation by authorities in the United States and Switzerland for corruption, it probably is not the smartest thing for that company to update its ethics code and remove the word corruption and add defamation to the document.