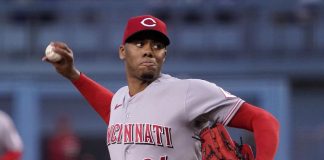 MLB is trying to establish a base in London. https://www.youtube.com/watch?v=-o9Fv6q1GUM Major League Baseball is hoping to grow its business in Europe with a number of games...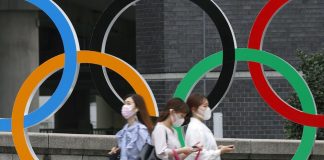 The Olympic movement is about politics. https://www.youtube.com/watch?v=aILLOjqxJl4 The opening ceremony of the 2022 Winter Olympics in Beijing is less than a month away with the event...
They are trying to get a product into the market.   https://www.youtube.com/watch?v=7ANdi-FExNQ&t=14s Very slowly, United States based sports leagues and organizations are trying to put product back...
The Yanks are comin'! https://www.youtube.com/watch?v=X9Gexb-ujxQ Major League Baseball is sending the New York Yankees and the Boston Red Sox to London, England in an attempt to...
Florida Senator Marco Rubio doesn't think it is a very good idea for China to host the 2022 Winter Olympics.
You have to wonder if Boston Red Sox customers really want to lose two home chances to see the New York Yankees in 2019. One of baseball's oldest and most combative rivalries is going across the pond with the Yankees and Red Sox playing two games in London, England during the 2019 season.