The 2018 Winter Olympics is in South Korea. North Korea's missile launch over Japan has sent a chilling message to both the United States and...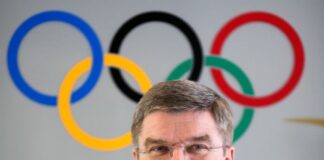 International Olympic Committee President Thomas Back is a paper tiger in world politics and policy. The International Olympic Committee, which has permanent observer status at...
Donald Trump's policies are not going to make Olympic delegates very happy and that a big problem for LA It appears Los Angeles Mayor Eric...
Rio's Olympic Committee is in debt and is offering barter deals to pay off vendors https://www.youtube.com/watch?v=ScqbX2YgGrg&feature=youtu.be You have to give the organizers of the Rio Olympics...