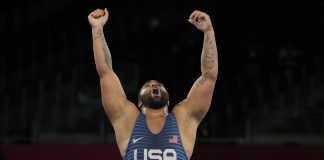 Rogge oversaw changes in the Olympics Programs. https://www.youtube.com/watch?v=ezS8FJzJGhI Jacques Rogge, the one-time president of the International Olympic Committee, passed away earlier this week at the age...
The Olympics, whether it is the summer or winter version, is a hyped television show that lasts about two weeks which brings out the rah rah nationalism that is a major part of the presentation.
The International Olympic Committee is looking for an area that will have no problem paying off a debt of billions of dollars or loonies or euros or yen in exchange for the opportunity to host an Olympics.
The backers of a new tennis competition hope players such as Serena Williams will play in the World Cup. While John McEnroe was talking about...