The reboot of the USFL is scheduled for April. https://www.youtube.com/watch?v=F6sv191v4dc&t=1s It appears the United States Football League is going to get as much TV exposure as...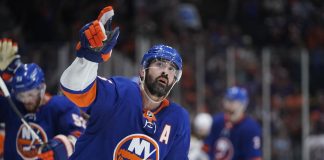 The New York Islanders are facing a familiar scenario, trailing 2-1 in a series after a narrow loss in Game 3 at home. The first...
SOUTH BEND, Ind. (AP) — First-year South Florida coach Jeff Scott is looking forward to the gamble his Bulls are taking this Saturday in...