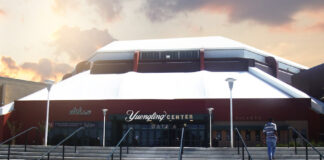 After 38 years, the Sun Dome is getting a corporate sponsor. D.G. Yuengling & Son have purchased the naming rights to the building, which will be renamed the Yuengling Center as of July 1.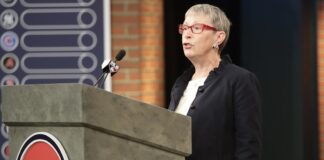 In addition to Matthew Liberatore and Shane McClanahan, the Rays also picked up high school outfielder Nick Schnell, Florida Atlantic shortstop Tyler Frank, and California pitcher Tanner Dodson.
USF still uncertain at QB position Joey Knight of TampaBay.com joins Rock Riley to talk about USF's Pro Day, the spring game, and 2018 expectations. Listen...
On-campus stadium should be a priority, says Knight Joey Knight of the Tampa Bay Times joins Rock Riley to talk about the importance of an...
Cincinnati (2-4, 0-2 American) at No. 18 South Florida (5-0, 2-0), Saturday 7:30 p.m. (ESPNU) Line: South Florida by 24 ½. Series Record: Cincinnati leads 8-6. WHAT'S...
TAMPA, Fla. (AP) — An improved defense is setting up No. 21 South Florida for a potentially big season. The Bulls forced six turnovers and...