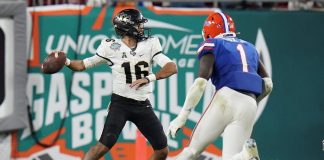 The NHL postpones Monday's slate of games, and college football has been impacted. https://www.youtube.com/watch?v=_MHVg8aKz4w The National Hockey League's Christmas break is lasting a little longer than...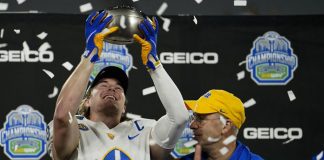 CHARLOTTE, N.C. (AP) — Erick Hallett II saw the receiver running to his side and knew the ball was coming his way. He cut in...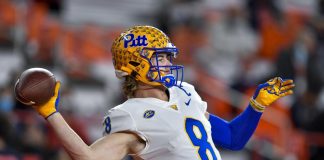 PITTSBURGH (AP) — Kenny Pickett didn't get specific. He didn't need to. The goal the Pittsburgh quarterback set for himself when he made the...
Wake Forest and Florida State are in very different positions heading into Saturday's meeting to open Atlantic Coast Conference play. The Demon Deacons (2-0) didn't...
Cam Akers hasn't had much to smile about a year after rushing for 1,000 yards. Florida State's offensive line hasn't been able to open up as many rushing lanes and the sophomore has struggled.