DOHA, Qatar (AP) — With goalkeeper Ali Beiranvand likely sidelined after a scary injury in Iran's World Cup opener, backup Hossein Hosseini has a...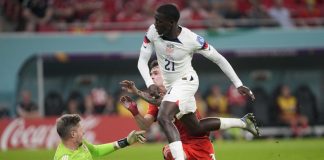 AL RAYYAN, Qatar (AP) — Gareth Bale converted a penalty kick in the 82nd minute to offset Tim Weah's first-half goal and give Wales...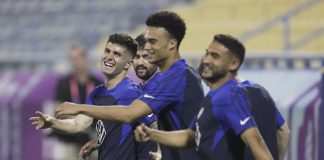 DOHA, Qatar (AP) — Gio Reyna, Joe Scally and Yusuf Musah were 11 years old the last time the United States took the field...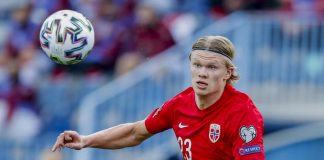 The tournament opens on November 20th. https://www.youtube.com/watch?v=JqB4paFw-4Q The President of Soccer's governing body FIFA, Gianni Infantino, is the latest person to scream shut up and play....
Former National Basketball Association Commissioner David Stern once said that a successful sports franchise needed three things. Local government support, a large local TV deal and corporate support.
As the 2018 FIFA World Cup winds down, Tunisia sent out a reminder recently that it is never too early to plan ahead and try to get FIFA to choose you for a World Cup more than a decade away.