Home
Tags
WASHINGTON NATIONALS
Florida News: WASHINGTON NATIONALS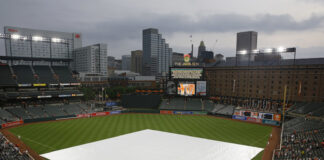 Rumor du jour. https://www.youtube.com/watch?v=nquO3G5tqMs&t=1s Baltimore Sun writer Peter Schmuck had an interesting column last week about the long term future of Major League Baseball's Baltimore Orioles...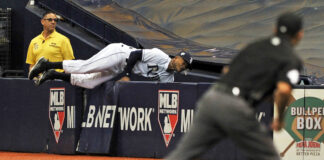 Nathan Eovaldi was beyond "sharp."  The Rays' righty had his best performance of the season, striking out nine batters in six innings while allowing just one hit, a double in the sixth care of Bryce Harper. 
With a 11-0 blowout win over the Washington Nationals, and a brilliant performance from Blake Snell, the Rays look like a team that could contend very soon.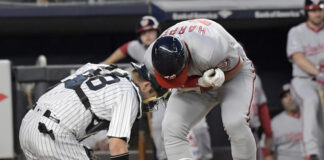 Didi Gregorius ended a long power outage with a pair of home runs, Washington slugger Bryce Harper left in the eighth inning after he was hit by a pitch for the second time, and the New York Yankees beat the Nationals 3-0 Tuesday night for their 10th win in 12 games.
Celebrating sports championships at the White House is generally a jovial time with some jokes and pats on the back in the how great you are vein.  It is an old tradition which started with President Andrew Johnson in 1865 who welcomed baseball's Brooklyn Atlantics and the Washington Nationals to 1600 Pennsylvania Avenue.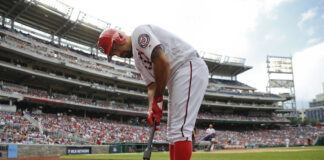 With just two true starting pitchers currently healthy, the Rays are going to need to make good use of the 'opener' and Bullpen Day strategy. That did not go well on Wednesday afternoon. Johnny Venters gave up five runs in the first inning and the Washington Nationals cruised from there in a 11-2 win.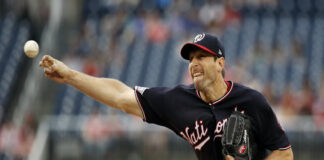 The Tampa Bay Rays were unable to solve the mystery of Max Scherzer who punched out 13 in the Nationals 4-2 win. It was the Rays fifth straight loss dropping them to 28-31 on the season.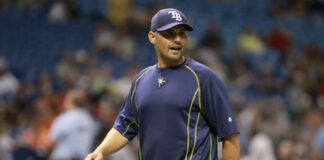 The Tampa Bay Rays have become first team to get back over .500 before end of May after being 9 or more games under since the 2009 Padres. Now the schedule turns to June, and the schedule makers didn't make it easy for this team to avoid the June swoon.
Harper's Homer Helps Nationals Sweep The Marlins. Washington keeps rolling over Miami and moves closer to first place.
Juan Soto, the youngest player in the majors at 19, has hit a three-run homer in his first career start for the Washington Nationals. A day after striking out as a pinch-hitter in his big league debut, Soto connected in the second inning against San Diego on Monday night.