Florida News: Wilson Ramos
Blake Snell of the Tampa Bay Rays allowed a leadoff homer to Willson Contreras of the Chicago Cubs but settled down to work 1.2-innings in the mid-summer classic.
Brian Dozier wrapped up a wild back-and-forth finish with the game-winning grand slam for Minnesota. After 3½ months of setbacks and slumps, the Twins finally have some momentum heading into the All-Star break.
With a 4-2 win over the Detroit Tigers on Wednesday, the Rays have earned a sweep, a guaranteed .500 or better record coming into the All Star break, and a 26-17 record at Tropicana Field this season.
Tampa Bay's Blake Snell and Wilson Ramos are hoping they both get selected to the American League All-Star team. Saturday afternoon's performance at Citi Field may have strengthened the batterymates' chances.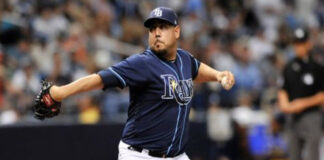 The Tampa Bay Rays scored five times in the first two innings en route to a 5-2 victory over the Houston Astros.
With a 11-0 blowout win over the Washington Nationals, and a brilliant performance from Blake Snell, the Rays look like a team that could contend very soon.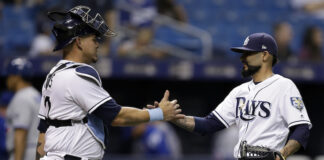 On Friday night at Tropicana Field, the Tampa Bay Rays used a combination of six relievers to hold the New York Yankees to just 1 run in a 2-1 victory. Wilson Ramos' veteran leadership was a big part of the win.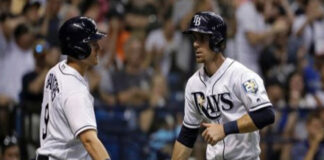 The Tampa Bay Rays used six pitchers to limit the New York Yankees to a single run en route to a 2-1 victory.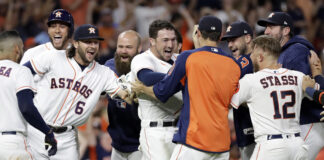 Alex Bregman delivered a walkoff double in the bottom of the ninth inning sending the Houston Astros to their 12th straight win 5-4 over the Tampa Bay Rays.
Snell Assumes Role As Ace Of Staff The Rays have an off-day on Monday and have a record of 15-17. While playing 2-games under .500...