Alphabet football  leagues are popping up. https://www.youtube.com/watch?v=brhayDg4Vi4 There is a new football league trying to establish itself and its odds of succeeding are not very good....
San Diego has a professional football team again. https://www.youtube.com/watch?v=BK2aZm4Zz1Q Are you ready for some football? The Alliance of American Football is preparing for week one with...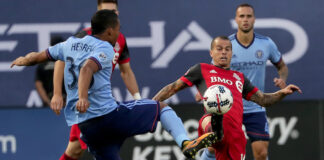 More teams coming? https://www.youtube.com/watch?v=JlRV7O9nPRY St. Louis sports consumers and fans know they will be getting a professional football team in town in 2020 when Vince McMahon's...
On today's show, Rock is live from the Bad Boy Mowers Gasparilla Bowl press conference. Rock talks with USF Bulls head coach Charlie Strong and Marshall head coach Doc Holliday. Plus, Rock talks to Brett Dulaney, the Executive Director of the Bad Boy Mowers Gasparilla Bowl. Also, Rock sits down with Mike Alstott, talks to the mayor of Treasure Island, and much more!
Tyler Bradley and Timothy Mallard bring you Tampa Bay Sports This Morning! The XFL is coming to Tampa! Will it be a success? What should the Tampa team be named?
On today's show, Rock talks USF as they look ahead to the Bad Boy Mowers Gasparilla Bowl. Plus, Rock talks the Bucs as they prepare to face the New Orleans Saints, the announcement of Tampa's XFL team, Alliance of American Football, and much more!
Tampa Bay's football scene promises to grow even larger in coming years, as the soon-to-be-rebooted XFL will have a team in Tampa Bay when the new league launches in 2020.
It is somewhat astonishing that the Canadian Football League is still in existence and has outlasted three American Football Leagues, the All American Football Conference and a whole bunch of other leagues including the United States Football League and the XFL.
Could there be a battle brewing over football players who are at present unemployed? It seems that way.
The National Collegiate Athletic Association has a new Executive Vice President of Regulatory Affairs. Stan Wilcox replacing Oliver Luck who took a position with the XFL. Wilcox will assume the post on October 1.