Will and Grace was rebooted why not the XFL?
It appears Vince McMahon is looking to bring back the XFL after selling off some of his stock in World Wrestling Entertainment and taking that $100 million and earmarking it for a new company Alpha Entertainment. Alpha Entertainment then applied for five different XFL trademarks. Before McMahon gets around to announcing his intention to revive the XFL, a look at why the XFL failed in 2001 is worthwhile. McMahon passed on buying the Canadian Football League and started from scratch in assembling a league with his business partner, NBC and Dick Ebersol.
NBC personnel that decided to give the league a childish, wrestling persona which included having the network's lead analyst Jesse Ventura try to bait the New Jersey-New York coach Rusty Tillman to create some sort of storyline. The tactic failed miserable and caused New York Giants GM George Young to complain it belittled Tillman and the other coaches looking for a place to hone their craft. NBC executives were still miffed at the National Football League for accepting a 1998 CBS offer to get the rights to American Football Conference games, playoff contests and an occasional Super Bowl for over $4 billion over an eight year period which was about a 130 percent increase over what NBC had paid for the contract. NBC wanted to stick it to both CBS and the NFL and hoped to get good ratings for a late winter-spring product. The football people wrested control by midseason but people lost interest. The XFL might have continued had Ken Schanzer not pulled the plug. ESPN expressed interest in picking up the programming in 2002 and the TNN network would have returned for a second year.  But NBC's Schanzer didn't want a competitor airing its product. That ended the XFL and left a number of people bitter. The XFL did lose $50 million. Did McMahon learn any lessons? That's a good question.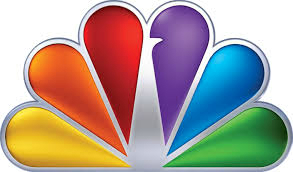 NBC pulled the plug on the XFL in 2001.