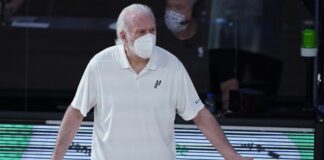 San Antonio beat out El Paso to get an ABA loaner franchise. https://www.youtube.com/watch?v=u4e2WeXdKb0 Billy Joe "Red" McCombs recently passed away at the age of 95 and...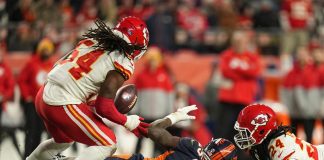 That was a long time ago. https://www.youtube.com/watch?v=VHYTpSKzkxo Walmart heir Rob Walton is supposed to be putting up more than $4.6 billion to buy the National Football...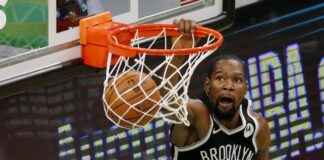 TNT will continue 2021 NBA Playoffs game coverage with second round action, tonight, Monday, June 7, beginning at 7:30 p.m. ET.  In tonight's first match-up, the Milwaukee...
LeBron James, Anthony Davis and the Lakers were there waiting. Kawhi Leonard and the Clippers were right on the doorstep. One more win would have...
LAKE BUENA VISTA, Fla. (AP) — Just about everyone had L.A. vs. L.A. written in for the Western Conference finals. Then along came the resilient...
Jamal Murray scored 31 points and the Denver Nuggets shut down the Orlando Magic in overtime for their seventh straight victory, 124-118 on Wednesday night.
LeBron James is transitioning from being a basketball player into a political activist. LeBron is probably in his last few seasons but he won't be leaving the stage with the announcement that he will support a school in Akron, Ohio and produce TV shows.