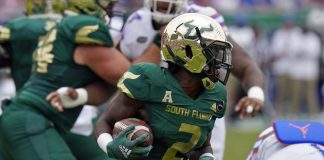 The University of South Florida is getting some new playmates as the American Athletic Conference will be adding six new schools to take the...
The AAC is going shopping. https://www.youtube.com/watch?v=OFwZTQESKuk Conference USA is probably going to lose six schools because the schools' presidents and chancellors think that jumping to the...
No Aussie matches Will there be a National Football League presence in Australia? The league doesn't think it is a good fit. Australia is just...