Home
Tags
Baltimore Orioles
Greg Bird hit his first career grand slam to back a dominating pitching performance by Sonny Gray, and the New York Yankees beat the Baltimore Orioles 9-0 Wednesday night for a split of the four-game series.
Danny Valencia snapped an 0-for-25 skid with a three-run homer off CC Sabathia, and the Baltimore Orioles snapped a six-game skid with a 5-4 victory Monday in the opener of a doubleheader.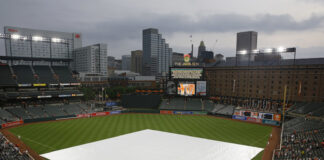 Rumor du jour. https://www.youtube.com/watch?v=nquO3G5tqMs&t=1s Baltimore Sun writer Peter Schmuck had an interesting column last week about the long term future of Major League Baseball's Baltimore Orioles...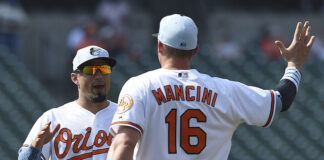 Jace Peterson and Mark Trumbo homered and the Baltimore Orioles snapped a nine-game losing streak with a 10-4 victory over the Miami Marlins on Sunday.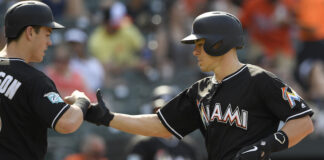 During a horrid stretch in which the Baltimore Orioles keep finding ways to lose, J.T. Realmuto did his part to extend the downward spiral.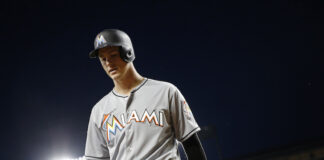 In an interleague matchup between two offensively challenged last-place teams, a pair of runs was plenty for the Miami Marlins against the light-hitting Baltimore Orioles.
Giancarlo Stanton and Miguel Andujar homered to help Masahiro Tanaka win his fifth straight decision, and the Yankees beat Baltimore 8-5 on Saturday to extend the Orioles' losing streak to seven games.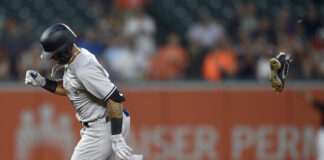 New York parlayed a solid pitching performance by Sonny Gray and a home run by Aaron Judge into a 4-1 victory over the Baltimore Orioles on Friday night.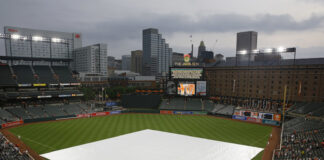 The opener of a scheduled four-game series between the New York Yankees and Baltimore Orioles on Thursday night was postponed by rain. A steady rain began to fall shortly before the planned 7:05 p.m. start, and the game was called after a delay of just under two hours.
The Tampa Bay Rays went 0-for-8 with runners in scoring position and had three runners thrown out on the bases as they were shutout by the Baltimore Orioles 2-0 Friday night.