Home
Tags
Cleveland Cavaliers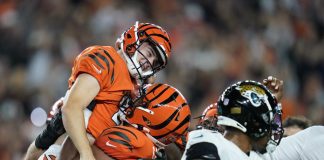 Pro franchise owners could get sports betting licenses. https://www.youtube.com/watch?v=N14gRChm4ao Sometime during 2022, Ohio will be open for sports betting and one of the provisions within the...
The players are talking. https://www.youtube.com/watch?v=jqReZSAgRP4 If and when the National Basketball Association gets its product back on the court, and some answers about that could come...
It's going to take time and a whole lot of money. https://www.youtube.com/watch?v=tAoI-0KMr9Q And now it is Major League Baseball's Cleveland Indians ownership's time to play the...
LOS ANGELES - AP - He left Cleveland for Miami, finally became a champion, went back to his beloved northeast Ohio, delivered on another...
The seventh-year swingman hit a 22-footer at the final horn and the Orlando Magic came back from a five-point deficit in the last 24 seconds, taking advantage of a late collapse by Cleveland in a 102-100 victory over the scuffling Cavaliers.
In Ohio, sports lobbying groups want politicians to open the state vault and send them money helping sports organizers attract events such as the National Football League Draft in Canton at the Pro Football Hall of Fame in either 2019 or 2020.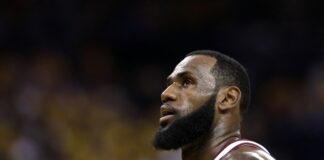 Will he stay in Cleveland? Head back to South Beach and play with the Heat? Explore his creative side in Los Angeles? Stun the world by heading to Philadelphia? then there is Houston and San Antonio where he could land.
The where LeBron James will play in the 2018-2019 season storyline continues. But there are those in Cleveland who are hoping that LeBron James remains in the city as a member of Dan Gilbert's Cavaliers business because he means money to some local businesses.
With a win in game 4, Cleveland could be right back to where they need to be.  Sherrod Blakely joined The Guys In The Game with Steve Kyler and Joey Quatato on Sunday to talk about the series, both from Blakely's familiar Boston perspective and with an eye on the Cavs as well.  
The NBA regular season is quickly coming to a close.  That means an entire second season of playoff games lies ahead for basketball fans.  Erik Kuselias previews those playoffs with Steve Kyler, host of The Game and basketball expert.