Today I am here to make the case for the University of South Florida and why they should be included in phase two of...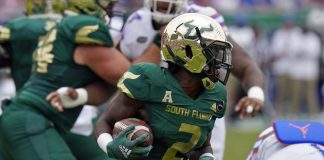 The University of South Florida is getting some new playmates as the American Athletic Conference will be adding six new schools to take the...
The AAC is going shopping. https://www.youtube.com/watch?v=OFwZTQESKuk Conference USA is probably going to lose six schools because the schools' presidents and chancellors think that jumping to the...