LONDON (AP) — England's draw with Scotland showed just how confusing the European Championship format can be for the teams and even the organizers. UEFA's...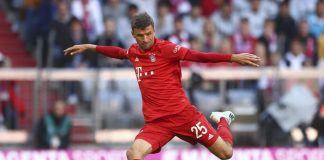 BERLIN (AP) — With Joachim Löw departing after the tournament and a replacement already set to take over, expectations are low for Germany at...
Former National Basketball Association Commissioner David Stern once said that a successful sports franchise needed three things. Local government support, a large local TV deal and corporate support.
When golf fans turned on their televisions or opened their streams on Saturday, they were welcomed back to The Open Championship with a welcome sight.  Tiger Woods, still working on his comeback after several years on Tour shortened or erased by injuries, was making his charge on Moving Day.
Golf is for everybody. That is the motto of Sports Talk Florida's new podcast Ground Under Repair. Host Tim Williams explains the mission of the podcast before getting into a preview of the Open Championship, and a discussion of a proposed ten million dollar grudge match.
As the 2018 FIFA World Cup winds down, Tunisia sent out a reminder recently that it is never too early to plan ahead and try to get FIFA to choose you for a World Cup more than a decade away.