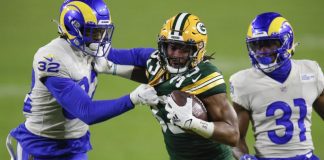 Division rivalries add extra spice to NFL matchups. There are a bunch of them in Week 15 as teams hit the stretch run. OK, maybe...
NASHVILLE - AP - There's strength at six. Both No. 6 seeds advanced to the divisional round of the playoffs for the second year in...
Nashville may be just a pipe dream. https://www.youtube.com/watch?v=UBmK64Ux3lM In June 2018, Baltimore Sun writer Peter Schmuck had a column about the long-term future of...