Florida News: Boston Red Sox
Show us more money. https://www.youtube.com/watch?v=DSHsXQtx2-k Major League Baseball will play another two games...
The Yanks are comin'! https://www.youtube.com/watch?v=X9Gexb-ujxQ Major League Baseball is sending the New York Yankees...
BOSTON (AP) — Brandon Lowe hardly looks like he has the build of someone that hit two balls as deep as he did in Fenway Park.
Kevin Kiermaier drove in four runs and Yonny Chirinos delivered eight scoreless innings as the Tampa Bay Rays defeated the Boston Red Sox 5-1 to open their four game weekend series.
What to do in Pawtucket? https://www.youtube.com/watch?v=SqX7yL5RGnQ Triple A Baseball's International League...
The Rays were swept by the Red Sox last week in St Petersburg. On Sunday they defeated Boston at Fenway Park 5-2 to sweep them.
The Tampa Bay Rays battled back from a 5-0 deficit to tie the game only to fall 6-5 to the Boston Red Sox.
Mookie Betts and Mitch Moreland hit back-to-back homers in the 8th inning to propel the Boston Red Sox to a 6-4 victory over the Tampa Bay Rays.
There is money is baseball https://www.youtube.com/watch?v=zW7hhnWG5YE Every year Forbes Magazine comes out...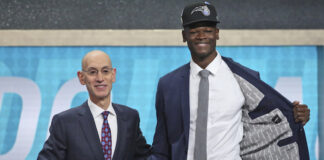 Going global. https://www.youtube.com/watch?v=MGnVq_98erQ While the National Basketball Association daily story seems to have drifted into soap opera land whether it is a storyline about LeBron James...