Florida News: Connecticut
Give us a renovation. https://www.youtube.com/watch?v=_QVe2t1vmao Apparently, the Carolina Hurricanes ownership and management doesn't want people coming to the team's games in Raleigh in the "So tonight...
Betting time. https://www.youtube.com/watch?v=UNVeDiX8wqw It is March and in the American sports world, it means the college basketball tournament is approaching and that should mean betting and...
Odds are good something will happen. https://www.youtube.com/watch?v=tcEaPrvE9Lc&t=1s State lawmakers around the country are back to work and for a number of them, sports gambling is a...
In about one month's time, a number of state legislatures across the United States will address the issue of legalizing sports gambling. But in one state, Arkansas, the issue has been settled.
To open the new year, #21 UCF's plane to Rentschler Field was delayed a few hours. Still, they traveled to East Hartford to play the inexperienced Connecticut Huskies. The evening went mostly as expected for the reigning champion Knights.
Sportsbooks have opened in Delaware and New Jersey is slowly expanding the availability of sports betting with another Atlantic City hotel offering the service starting on June 28 and the promise of sports betting at the Meadowlands racetrack about seven miles from midtown Manhattan by July 15th.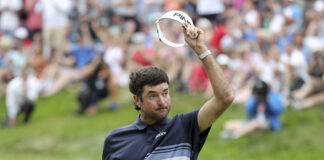 Bubba Watson holds a special place in his heart for TPC River Highlands. On June 27th, 2010, the Bagdad, FL, native won his first tournament in a memorable playoff against Corey Pavin and Scott Verplank. It was the only tournament his father saw him win before succumbing to cancer.
Beau Hossler and Lanto Griffin are both longer term professionals on the list of looking for first victories on tour. But among the young players looking for a breakthrough is a man with two PGA Tour Wins already: Bryson DeChambeau.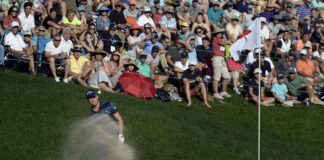 This week, the PGA Tour moves across Long Island Sound for a lighter weekend in Connecticut at one of the most entertaining events on the schedule, the Travelers Championship.
It is Mother's Day and you will see baseball, basketball, soccer and hockey leagues through their radio, television and marketing partners say hello to women and throw in a story or two about women in sports.