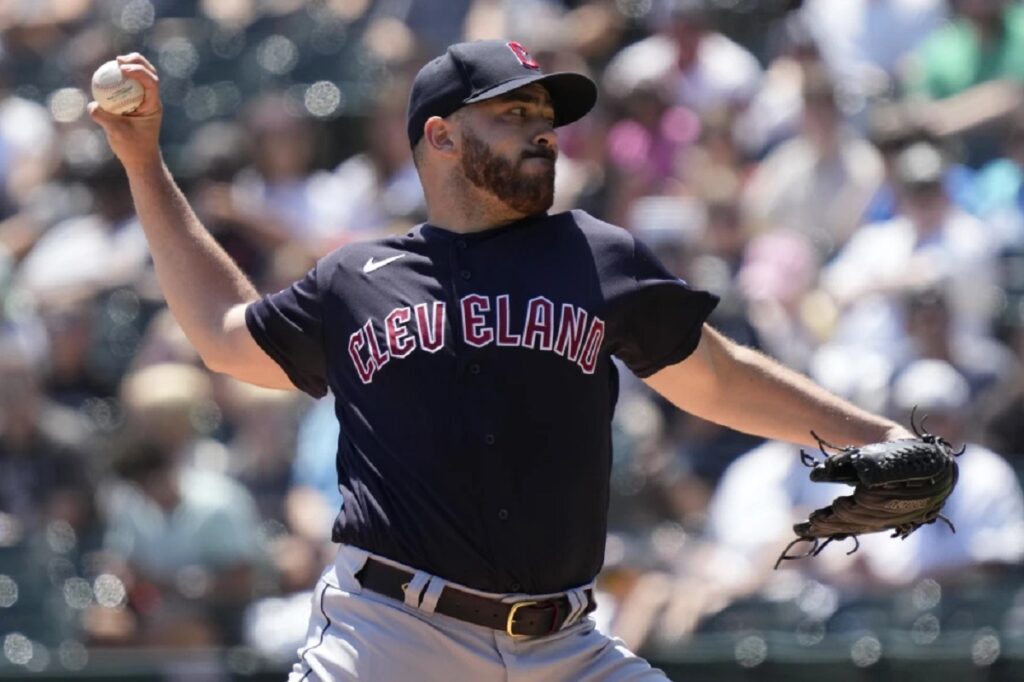 CLEVELAND (AP) — The Cleveland Guardians traded starting pitcher Aaron Civale to the Tampa Bay Rays for first base prospect Kyle Manzardo on Monday.
The Guardians announced the trade on social media one day before the trade deadline.
Civale's name has been thrown around in trade speculation for weeks, which has coincided with the right-hander pitching as well as he has in several seasons. Civale posted a 1.45 ERA in six July starts.
On Sunday, Civale pitched six scoreless innings in a win over the Chicago White Sox to improve to 5-2.
The move is a bit surprising from Cleveland's standpoint since the Guardians are just one-half game out of first place in the AL Central and they have several pitchers, including ace Shane Bieber out with injuries.
___
AP MLB: https://apnews.com/hub/mlb