WESTFIELD, Ind. (AP) — Anthony Richardson's first NFL start convinced the Indianapolis Colts that he's ready to keep the job.
On Tuesday, three days after the fourth overall draft pick made his pro debut at Buffalo, coach Shane Steichen ended the suspense by naming Richardson the Colts' opening day starter.
Richardson's regular-season debut, on Sept. 10 against Jacksonville, will mark the seventh straight year Indy has had a different Week 1 starter. It began when Scott Tolzien replaced the injured Andrew Luck in 2017. The Colts are hoping Richardson's ascent to the No. 1 spot on the depth chart ends the revolving door.
ADVERTISEMENTjavascript:"<!DOCTYPE html><html><body style='background:transparent'></body></html>"
"I just started working my tail off every day," Richardson said. "I didn't want to come here and make it seem like everything was handed to me because it definitely shouldn't be."OTHER NEWS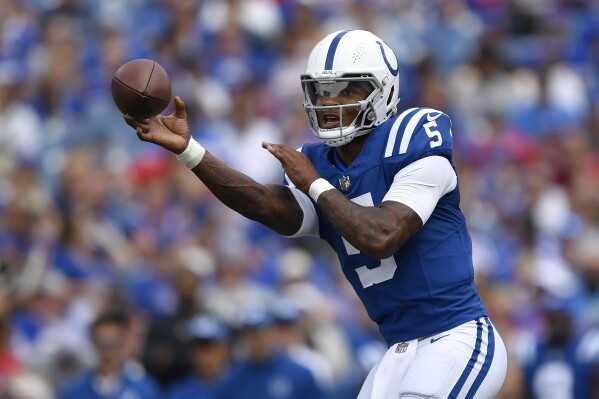 Colts QB Richardson struggles; Bills safety Hamlin shines in Buffalo's 23-19 preseason win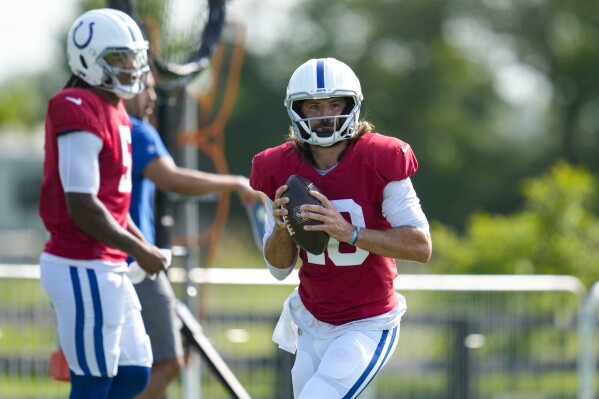 Colts will start rookie QB Anthony Richardson in preseason opener at Buffalo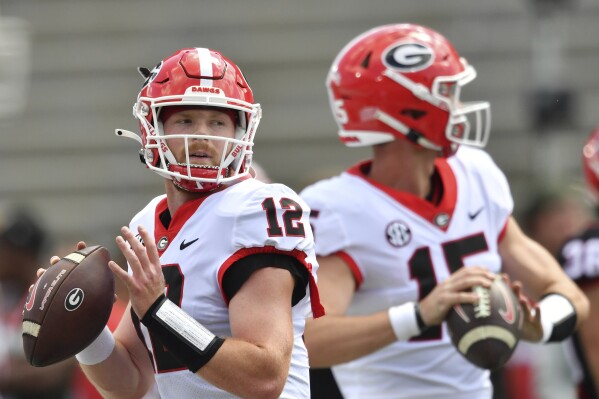 SEC teams banking on transfer QBs to help replace departed stars
When the Colts reported to training camp on July 25, general manager Chris Ballard insisted the team wouldn't rush Richardson onto the field. Instead, Indy wanted to make sure the rookie was ready to play.
Richardson opened camp splitting first-team snaps with veteran Gardner Minshew but worked most of last week with the starters. Minshew signed with Indy as a free agent during the offseason.
On Thursday, Steichen told reporters Richardson would start the preseason opener as the competition continued. But after reviewing Saturday's footage, Steichen informed Richardson and Minshew of his decision Monday night.
Richardson was 7 of 12 with 67 yards and one interception — on his third pass attempt — against the Bills, who didn't play many starters. The 6-foot-4, 244-pound former Florida star also had two carries for seven yards, though his longest run of the day was called back on a holding call.
Minshew was understandably disappointed by Steichen's decision.
"You're hurt, obviously, you put so much time into something," Minshew said. "But I'm really excited for Anthony, man, I think he's going to be really special. He's got a great opportunity here, and we're going to try to figure out what's next."
Richardson was considered one of the draft's most intriguing prospects.
He dazzled scouts with a strong arm at the NFL's annual scouting combine and some described Richardson's overall performance as the most athletic they'd ever seen by a quarterback.
The Colts weren't surprised. On draft weekend, Ballard recalled a phone conversation he had with a scout while the scout watched Richardson working out with the Gators before last season.
Still, some questioned his readiness to play immediately after he completed just 54.7% of his throws while going 6-7 as the Gators' starter. And once Richardson returned to Indy, he needed to learn the playbook and earn the respect of coaches and teammates.
Mission accomplished.
"He's a good leader. I think he's getting comfortable and getting to know him, he's a humble dude," safety Julian Blackmon said. "I'm just excited to see what he can do — he can do everything — it's just in terms of what plays he makes."
Now the progression must continue against bigger, stronger and more challenging NFL defenses and at a faster speed. There's no time to waste.
The Colts close camp this week at Grand Park in Westfield, Indiana, about a 30-minute drive from team headquarters, with joint practices against the Chicago Bears on Wednesday and Thursday. They play again Saturday, when Richardson appears at Lucas Oil Stadium for the first time since the combine.
Steichen hasn't said if or how much Richardson will play this weekend and it may depend, at least in part, on what the Colts do during this week's workouts. So far, though, they like the results.
"He had the early interception (Saturday), but he bounced back and made some really good plays, some really good throws," Steichen said. "And then the way he uses his legs, it definitely helps us."
And while Jonathan Taylor's return to action remains clouded after he rejoined the team in Grand Park on Tuesday, one thing is clear: Richardson will be Indy's starter for the foreseeable future.
"He's a big-time playmaker and it's been showcased throughout camp," Steichen said. "He, obviously, did some good things in that preseason game and I think he brings us that playmaking ability."
___