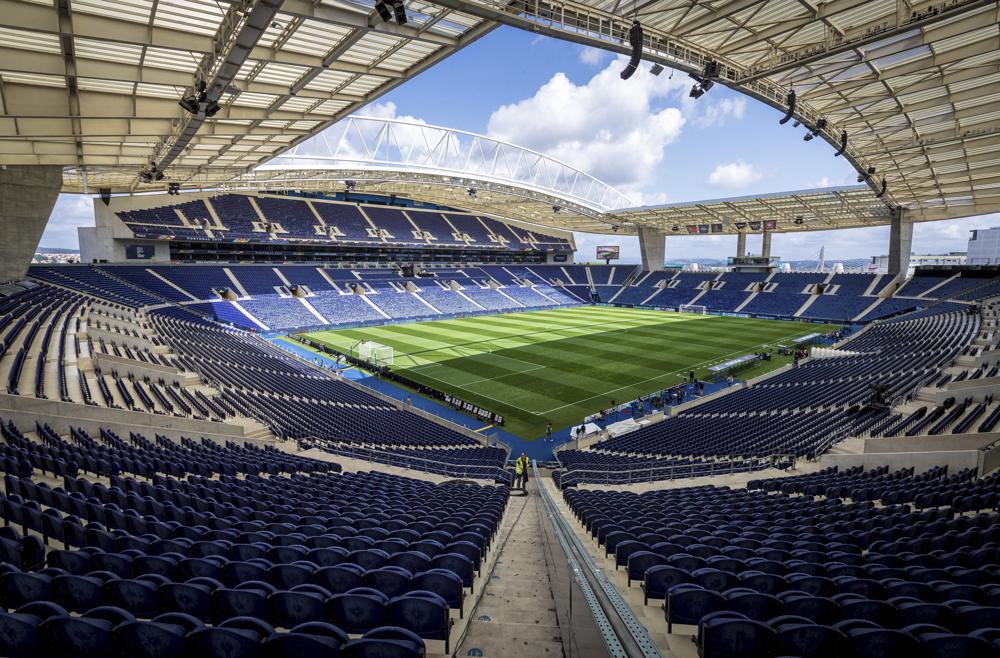 The contrast in Barcelona's fortunes compared to just a year ago is striking. Last season, they were dealt a challenging hand, facing formidable opponents like Bayern Munich and Inter Milan. However, this time, they find themselves in a more manageable group, a development that surely brings satisfaction to their manager, Xavi.
On the other side of the coin, Porto has every reason to view this draw with optimism. Their opponents, Antwerp and Shakhtar, appear to be of a lesser stature, suggesting a promising path for Porto. For the Belgian champions, the opportunity to participate in this competition after a 66-year hiatus is indeed a special moment, one they will savor.
Donetsk will be the neutrals' sentimental choice, as they have to play their games a long way from home in Eastern Ukraine.
The stage is set for a competitive and meaningful European campaign.
Champions League Group H to win (via King Casino Bonus)

Group H

FC Barcelona -275
Porto +275
Shakhtar Donetsk +2000
Antwerp +2200
Predicted order of finish
1-Barcelona
2-Porto
3-Donetsk
4-Antwerp
Full Champions League 2023/24 group stage schedule
(Group H matches in bold)
Matchday 1
19 September
AC Milan vs Newcastle (12:45)
Young Boys vs Leipzig (12:45)
Feyenoord vs Celtic (3:00)
Lazio vs Atlético de Madrid (3:00)
Paris vs Dortmund (3:00)
Man City vs Crvena Zvezda (3:00)
Barcelona vs Antwerp (3:00)
Shakhtar Donetsk vs Porto (3:00)
20 September
Galatasaray vs Copenhagen (12:45)
Real Madrid vs Union Berlin (12:45)
Bayern vs Man United (3:00)
Sevilla vs Lens (3:00)
Arsenal vs PSV Eindhoven (3:00)
Braga vs Napoli (3:00)
Benfica vs Salzburg (3:00)
Real Sociedad vs Inter (3:00)
Matchday 2
3 October
Union Berlin vs Braga (12:45)
Salzburg vs Real Sociedad (12:45)
Man United vs Galatasaray (3:00)
Copenhagen vs Bayern (3:00)
Lens vs Arsenal (3:00)
PSV Eindhoven vs Sevilla (3:00)
Napoli vs Real Madrid (3:00)
Inter vs Benfica (3:00)
4 October
Atlético de Madrid vs Feyenoord (12:45)
Antwerp vs Shakhtar Donetsk (12:45)
Celtic vs Lazio (3:00)
Dortmund vs Milan (3:00)
Newcastle vs Paris (3:00)
Leipzig vs Man City (3:00)
Crvena Zvezda vs Young Boys (3:00)
Porto vs Barcelona (3:00)
Matchday 3
24 October
Galatasaray vs Bayern (12:45)
Inter vs Salzburg (12:45)
Man United vs Copenhagen (3:00)
Sevilla vs Arsenal (3:00)
Lens vs PSV Eindhoven (3:00)
Braga vs Real Madrid (3:00)
Union Berlin vs Napoli (3:00)
Benfica vs Real Sociedad (3:00)
25 October
Feyenoord vs Lazio (12:45)
Barcelona vs Shakhtar Donetsk (12:45)
Celtic vs Atlético de Madrid (3:00)
Paris vs Milan (3:00)
Newcastle vs Dortmund (3:00)
Leipzig vs Crvena Zvezda (3:00)
Young Boys vs Man City (3:00)
Antwerp vs Porto (3:00)
Matchday 4
7 November
Dortmund vs Newcastle (12:45)
Shakhtar Donetsk vs Barcelona (12:45)
Atlético de Madrid vs Celtic (3:00)
Lazio vs Feyenoord (3:00)
Milan vs Paris (3:00)
Man City vs Young Boys (3:00)
Crvena Zvezda vs Leipzig (3:00)
Porto vs Royal Antwerp (3:00)
8 November
Napoli vs Union Berlin (12:45)
Real Sociedad vs Benfica (12:45)
Bayern vs Galatasaray (3:00)
Copenhagen vs Man United (3:00)
Arsenal vs Sevilla (3:00)
PSV Eindhoven vs Lens (3:00)
Real Madrid vs Braga (3:00)
Salzburg vs Inter (3:00)
Matchday 5
28 November
Lazio vs Celtic (12:45)
Shakhtar Donetsk vs Antwerp (12:45)
Feyenoord vs Atlético de Madrid (3:00)
Paris vs Newcastle (3:00)
Milan vs Dortmund (3:00)
Man City vs Leipzig (3:00)
Young Boys vs Crvena Zvezda (3:00)
Barcelona vs Porto (3:00)
29 November
Galatasaray vs Man United (12:45)
Sevilla vs PSV Eindhoven (12:45)
Bayern vs Copenhagen (3:00)
Arsenal vs Lens (3:00)
Real Madrid vs Napoli (3:00)
Braga vs Union Berlin (3:00)
Benfica vs Inter (3:00)
Real Sociedad vs Salzburg (3:00)
Matchday 6
12 December
Lens vs Sevilla (12:45)
PSV Eindhoven vs Arsenal (12:45)
Man United vs Bayern (3:00)
Copenhagen vs Galatasaray (3:00)
Napoli vs Braga (3:00)
Union Berlin vs Real Madrid (3:00)
Inter vs Real Sociedad (3:00)
Salzburg vs Benfica (3:00)
13 December
Leipzig vs Young Boys (12:45)
Crvena Zvezda vs Man City (12:45)
Atlético de Madrid vs Lazio (3:00)
Celtic vs Feyenoord (3:00)
Dortmund vs Paris (3:00)
Newcastle vs Milan (3:00)
Porto vs Shakhtar Donetsk (3:00)
Antwerp vs Barcelona (3:00)