CUPERTINO, Calif. (AP) — Apple will enter the live sports coverage arena with "Friday Night Baseball." Apple and Major League Baseball announced Tuesday that Apple...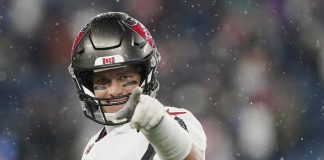 NFL and network executives expected ratings to increase this season. But the rate through the first four weeks has still taken many by surprise. Games...
Some turmoil in LA. https://www.youtube.com/watch?v=-bapG5miqO4 It appears the Spanos family's move of its National Football League Chargers franchise from San Diego to the Los Angeles area...
The NAACP will probably seek some answers about the FOX agreement. https://www.youtube.com/watch?v=an-bWowMIz8 In the pre-COVID-19 world, there would have been champagne corks popping, and slaps on...
It was a very good year.   https://www.youtube.com/watch?v=HdeJYuE-hKA The National Football League's 2019-2020 season officially ends today. It has been a really good season for the...
Amazon is putting a massive office complex in Long Island City, New York.  LaGuardia Airport expansion continues. The National Hockey League's New York Islanders Belmont arena project is on the road to a groundbreaking ceremony.
A year ago, the National Football League's shield was being dented. Television ratings were dropping, the concussion issue was not going away and there were protests by a number of players during the national anthem which led to people to scream and complain about players' disrespect for the song although those same people were ignoring the issue that drove those to players to protest.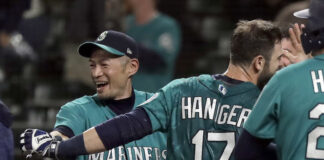 The Seattle Mariners Major League Baseball club owners and King County elected officials were trying to come up with a new deal that would extend the team's lease to use the municipal facility for another 25 years.
The National Hockey League could grant Seattle a conditional franchise today. But the people behind the Seattle NHL expansion bid already have NHL ties so it would be fairly hard for the NHL to say listen Oak View Group we thank you for your expansion fee but no thanks.
It is probably just a matter of weeks until Seattle gets the word that they are in the NHL beginning in 2020 or in slightly later. The National Hockey League could be involved with a collective bargaining agreement problem and there could be yet another lockout delaying Seattle's first game.