A place to be seen. https://www.youtube.com/watch?v=o6QFA7VW3vA There is a major horse race...
Two arenas never work. https://www.youtube.com/watch?v=X8qVFIrz86Q If at first, if you don't succeed, try, try again. Chris Hansen is once again attempting to get a National Basketball...
Rolling the dice. https://www.youtube.com/watch?v=3UNSJjwzmKY At one time, the Arena Football League had a following and one of its players Kurt Warner made it big as a...
Indian rupees are appealing. https://www.youtube.com/watch?v=-JlSb4XUKI4&t=5s The National Basketball Association is going to India to play pre-season games in the fall of 2019. It is the first...
Did you see that three out of four Oakland residents are supporting the Oakland A's ownership's efforts to build a new baseball park somewhere in the city?
Most people who are watching the 2018 World Series really don't care about TV ratings. They have an interest in the event because they are baseball fans or people who might to know what is happening so they can talk about it at home, at work or at a social function.
The Donald Trump tariff on steel, rebar and aluminum has caused the estimated price of the renovation of the Seattle arena to rise by about one hundred million dollars. The Seattle project probably won't be the only sports plan impacted.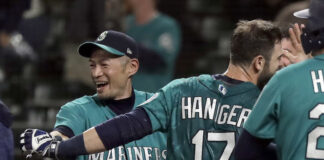 The Seattle Mariners Major League Baseball club owners and King County elected officials were trying to come up with a new deal that would extend the team's lease to use the municipal facility for another 25 years.
Baseball goes back to its mythological home this weekend with the Cooperstown, New York Hall of Fame's gala events.  The major ceremony is the induction of six former players getting a plaque sanctifying them as all-time greats along with others who will be recognized as making baseball better in some ways.
It's America's 242th birthday and there is a big question about the Major League Baseball industry. Why has in park attendance dropped to its lowest level in 15 years?