Today I am here to make the case for the University of South Florida and why they should be included in phase two of...
The AAC is going shopping. https://www.youtube.com/watch?v=OFwZTQESKuk Conference USA is probably going to lose six schools because the schools' presidents and chancellors think that jumping to the...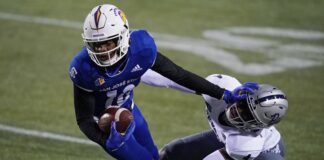 No. 25 San Jose State (6-0) vs. Boise State (5-1) Saturday at 3:30 p.m. EST (Fox). Series record: Boise State leads 14-0. WHAT'S AT STAKE? San Jose...
It is always about the money. https://www.youtube.com/watch?v=RYn2KYOp54c The Mountain West college sports conference which is made up of eleven schools and has the University...