Is its a good  investment? https://www.youtube.com/watch?v=JQFR9p9joc0&t=5s The Major League Soccer regular season is a few days away but the biggest story going into the 2019 season...
Don Garber and the owners can take another look. https://www.youtube.com/watch?v=OmX2fWzeW_U Add the name Ron Burkle to the list of people who might interest Major League Soccer...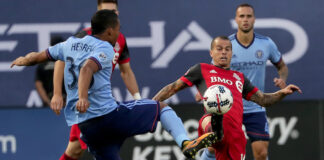 More teams coming? https://www.youtube.com/watch?v=JlRV7O9nPRY St. Louis sports consumers and fans know they will be getting a professional football team in town in 2020 when Vince McMahon's...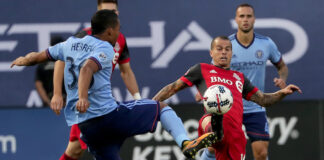 Has Major League Soccer given Austin an expansion team or is the league still searching for two cities to get the membership up to the stated goal of having 28 teams?
The owners of Major League Baseball's St. Petersburg-based Tampa Bay Rays have purchased the St. Petersburg-based Tampa Bay Rowdies of the United Soccer League.
It is weekend four of the National Football League season and it appears that National Football League owners do not have financial difficulties despite an erosion in television ratings, a drop in attendance although that can be pinned on the move of the Spanos family Chargers franchise from San Diego to Los Angeles and the constant talk of national anthem protests.
Remember when Major League Soccer wanted to expand by four teams and was in what appeared to be a major rush to find four cities and four owners who had what it took to join the club?
The struggle to find cities with the right stuff to join Major League Soccer continues but league owners should be happy with some of the latest developments.
The National Collegiate Athletic Association, whose very integrity can constantly be questioned, through its basketball business put up its annual crown jewel basketball tournament, the Men's Final Four, for bid in 2023, 2024, 2025 and 2026.
Major League Soccer Commissioner Don Garber did his best retired National Basketball Association Commissioner David Stern impression last week following the announcement that FC Cincinnati will be joining the league as an expansion team in 2019.