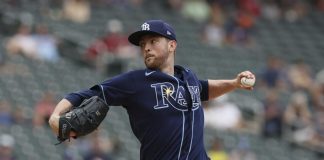 Baseball is no longer the king of American sports. https://www.youtube.com/watch?v=0askzzgarHg It's America's 246th birthday and there is a big question about America's Pastime. Why are Major League...
Baseball has lost the top spot in America's favorite sports list. It's America's 241th birthday and there is no better way to celebrate the Fourth...
Homer Simpson has a plaque in Cooperstown Homer Simpson was inducted into Baseball's Hall of Fame as part of a Simpson's exhibit commemorating the 25th...