Home
Tags
National Basketball Association
Florida News: National Basketball Association
It probably should come as no surprise that the National Basketball Association Commissioner Adam Silver has signed a deal with the Las Vegas-based MGM Grand Hotel, which is also a sports betting casino that allows the hotel to become the Official Data Partner of the NBA.
August 3, 1949 is the official birthday of the National Basketball Association although the league does point out that the NBA began as the Basketball Association of America in 1946.
The Major League Baseball All Star Game was supposed to be a celebration of the game, the best of the Boys of Summer on display for an international audience. But something clearly was wrong.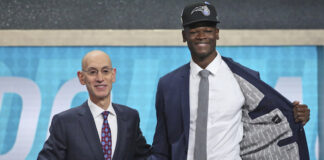 NBA Commissioner Adam Silver has dropped the "let's not allow any players into the league before the age of 20" talking point and is ready to allow extraordinarily talented 18 year old players into the league.
Steve Ballmer wants one, the owners of the Oakland A's want one, they want what the owners of the Sacramento Kings and the Golden State Warriors got from California Governor Jerry Brown.
AT & T also now owns Turner Sports which includes various partnerships including Turner's deal with the National Basketball Association and the National Collegiate Athletic Association and one of the major sports TV events, the Men's College Basketball Tournament. 
It is frenzy day in the National Hockey League as free agents, who are just free in the fact they have completed contract obligations to a former employer but they won't work for free, can sign with a new boss if they so choose or return to the old boss.
Bruce Miller tried to get Louisville a National Basketball Association team starting in 2000. His efforts ultimately failed after he tried to entice five teams into moving to Kentucky.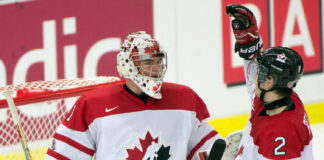 Major League Baseball, the National Hockey League, Major League Soccer and the National Basketball Association do business in Canada and now the leagues have a new problem facing them.
Steve Ballmer, the former Microsoft CEO and the owner of the National Basketball Association's Los Angeles Clippers, wants a new arena for his basketball business and has decided that Inglewood, California is a great place to relocate his business.