Show us money. https://www.youtube.com/watch?v=suxzx0NEMYw Apparently the ownership of Spain's La Liga Barcelona club has not given up on playing a regular season game in Miami or...
Euros speak. https://www.youtube.com/watch?v=ZtlC82Dfrp4&t=5s The National Basketball Association is trying to figure out its international stops for the 2019-2020 season. London has been part of an international...
Miami Dolphins owner Stephen Ross wants more events in his National Football League stadium. Ross's 2014 agreement with Miami Dade County had Ross put up money to rebuild the stadium in exchange for subsidies for big events.
While Major League Baseball, the National Football League, the National Basketball Association and the National Hockey League continue to export their North American product globally, there is one sports group that does not want to step foot in America.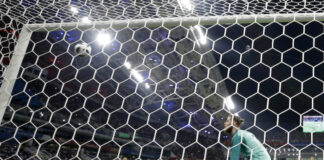 Ronaldo rubbed his chin after scoring minutes into Portugal's opener against Spain, implying he is the Greatest of All Time. Then he scored two more goals, including a perfectly placed 88th-minute free kick that gave his team a 3-3 draw Friday.
The United States Is No Longer A Dominate Tennis Playing Country. https://www.youtube.com/watch?v=qUJbl2lB0YI Here is a question that seemingly has no answer. What has happened to tennis...