Home
Tags
The Czech Republic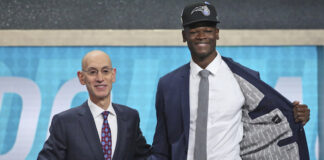 Going global. https://www.youtube.com/watch?v=MGnVq_98erQ While the National Basketball Association daily story seems to have drifted into soap opera land whether it is a storyline about LeBron James...
Major League Baseball is in the middle of its All Star tour of Japan. Recently, National Hockey League Commissioner Gary Bettman said the league has plans to stage 2019 pre-season games in Germany and Switzerland with regular season games in Prague, the Czech Republic and Stockholm, Sweden.
The United States Is No Longer A Dominate Tennis Playing Country. https://www.youtube.com/watch?v=qUJbl2lB0YI Here is a question that seemingly has no answer. What has happened to tennis...