MLB has told Richmond, Virginia elected officials to get us a new minor league park or else. https://www.youtube.com/watch?v=tEZX8kmQQc4 Will Moose and Squirrel be victorious or will...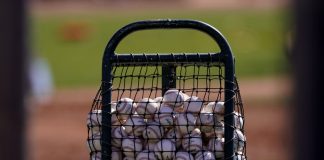 MLB wants what it wants. https://www.youtube.com/watch?v=5Ydn-Ld9li8 Richmond, Virginia officials are looking for some developers and money to build a minor league baseball stadium with a village...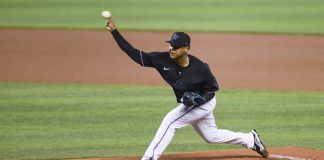 The team will honor the Sugar Kings hoping to draw local interest. https://www.youtube.com/watch?v=hzQA_kpwNXo The Miami Marlins baseball franchise has put out a political statement although it...
Minor League Baseball Contraction Is Inevitable https://www.youtube.com/watch?v=CDbbohKSwZA There is no chance that Minor League Baseball games will be played this spring and summer because of...
Louisville is safe at home. https://www.youtube.com/watch?v=VoYMud9qPYk The city of Louisville is taking no chances that it could be impacted by a possible new deal...
The operators of minor league baseball teams seem to have everything in order and should be ready to start marketing their product, minor league baseball for the 2019 season.
Worcester, Massachusetts and Wichita, Kansas stepped into the stadium game and ended up with Triple A Minor League Baseball teams moving into those cities by 2021.
There are some people in Central New York State who are singing Meet the Mets as Fred Wilpon's New York Mets business has purchased the Triple A International League's Syracuse Chiefs and Wilpon's franchise will send minor league players there in 2019.
The 2018 Minor League Baseball season has a long way to go but that doesn't mean minor league baseball team owners are not looking ahead. The owners of the Pawtucket Red Sox, Boston's Triple A International League affiliate still want a new stadium in the Rhode Island city.