Some optimism for the full season but no guarantees. https://www.youtube.com/watch?v=tMmj_QyAcVA There are baseball fans who are saying that all they want for their holiday gift is...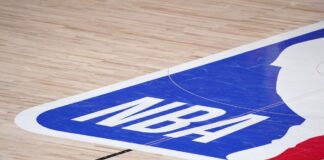 But a lot of work needs to be done. https://www.youtube.com/watch?v=hEyKzCrD3eY Dr. Anthony Fauci, who has been director of the United States' National Institute of Allergy and...
The books on 2019 are still open. https://www.youtube.com/watch?v=pFJFzpEPoLo The 2019 National Football League season is not over yet. The Indianapolis-based Scouting Combine continues and there...
As the 2018 FIFA World Cup winds down, Tunisia sent out a reminder recently that it is never too early to plan ahead and try to get FIFA to choose you for a World Cup more than a decade away.
Does the United States live up to the IOC's mission statement? If the International Olympic Committee voting delegates had any moral turpitude, and were not...
With the NHL's Golden Knights starting play in October and the NFL's Raiders in Las Vegas in 2020. it is going to be hard...