Home
Tags
Vegas Golden Knights
Florida News: Vegas Golden Knights
Tampa Bay Lightning goaltender Andrei Vasilevskiy makes a blocker save as Vegas Golden Knights center Paul Stastny looks for a rebound...
The place to be for disgruntled owners. https://www.youtube.com/watch?v=Eh21awBEnC0 In the world of Major League...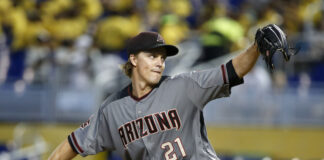 Las Vegas is suddenly a hot sports market. https://www.youtube.com/watch?v=qaFisR3YTKE The Major League Baseball...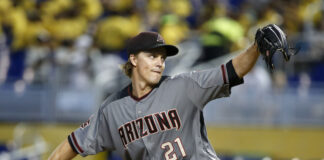 Viva Las Vegas! https://www.youtube.com/watch?v=l1-pqdT2Tzk The recent news that Arizona Diamondbacks officials decided to listen...
It's a hot market. https://www.youtube.com/watch?v=wz403qpltJA Remember when the National Collegiate Athletic Association was so...
For the first time since January 19 the Lightning were at the friendly confines of Amalie Arena. Alas, Vegas played homecoming spoiler in beating Tampa Bay in a shootout, 3-2.
Nothing is imminent. https://www.youtube.com/watch?v=m4ZaPkrd6Z0 In the, it is time for New Year predictions, here are two statements that will be true. Major League Baseball will not...
Some sports taboos have fallen quickly in 2018. Sports owners, who allegedly detested legalized sports betting, are getting money from a newly found revenue source, legalized sports betting.
The NHL's Vegas Golden Knights franchise will be joined by the NFL's Mark Davis Raiders in two years, the NBA has a summer development league in town and Major League Baseball might be interested in at least kicking the tires and take a look at the city in the event there is an expansion or relocation opportunity in the future.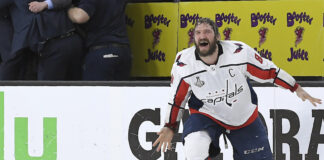 Alex Ovechkin scored midway through the game and Lars Eller had a go-ahead goal with 6:37 left in the third period, lifting the Capitals to a 4-3 victory over the Vegas Golden Knights in Game 5 on Thursday night.