Florida News: Houston Astros
David Price was good enough, the Red Sox bullpen was even better, and Jackie Bradley Jr. delivered a go-ahead, three-run double off the Green Monster on Sunday night to lead Boston to a 7-5 victory over the Houston Astros and tie the AL Championship Series at one game apiece.
Tyler Bradley and Timothy Mallard bring you Tampa Bay Sports This Morning! Tyler Bradley was at 1 Buc Place for practice on Wednesday, what did he see? What do the Bucs need to do ahead of their matchup with the Falcons on Sunday?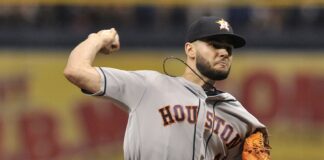 Houston pitcher Lance McCullers Jr. has offered advice and a free playoff ticket to an 8-year-old special needs girl who apparently was yelled at by another fan for loudly cheering at an Astros game.
Mallex Smith's solo homer in the bottom of the eighth was the eventual game winning run as the Tampa Bay Rays defeated the Houston Astros 3-2.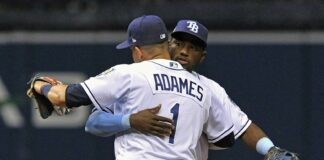 The Tampa Bay Rays defeated the Houston Astros 3-2 but lost Wilmer Font to a lat strain. According to Manager Kevin Cash, expect Font to miss significant time.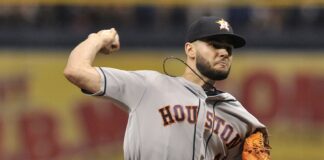 In a game that came down to the very last pitch, the Tampa Bay Rays simply could not get on the board in a frustrating 1-0 loss to the Houston Astros.  Houston starter Lance McCullers was out in front of the Rays all night.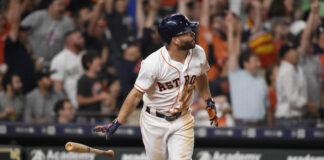 Jose Altuve homered twice, including the last of three straight by the Astros in the sixth inning, to lift Houston to a 5-1 win over the Tampa Bay Rays on Wednesday night.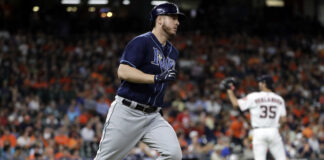 C.J. Cron homered early and Wilson Ramos hit a tiebreaking RBI single in the eighth inning to lift the Tampa Bay Rays to a 2-1 win on Tuesday night to snap a 12-game winning streak by the Houston Astros.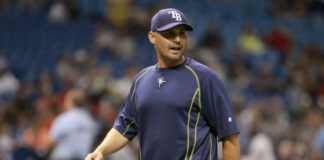 The Tampa Bay Rays have become first team to get back over .500 before end of May after being 9 or more games under since the 2009 Padres. Now the schedule turns to June, and the schedule makers didn't make it easy for this team to avoid the June swoon.
Gleyber Torres made a throwing error after gloving a grounder on the very first pitch of the game. The second baseman let a two-hopper kick off the heel of his glove in the seventh for the fourth of the Yankees' five errors.