Don Garber and the owners can take another look. https://www.youtube.com/watch?v=OmX2fWzeW_U Add the name Ron Burkle to the list of people who might interest Major League Soccer...
The NFL won't lose money. https://www.youtube.com/watch?v=MrUxz6WIbhY&t=3s Two years ago, Channel 13 news in Houston raised a question about the 2017 Super Bowl in the city. How...
Tyler Bradley and Timothy Mallard bring you Tampa Bay Sports This Morning! The Bucs have fired Dirk Koetter. Beevo attacks UGA. UCF Gets Topped by LSU.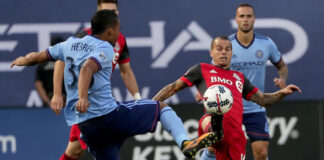 Growing pains. https://www.youtube.com/watch?v=o7jCVcGpxxw Just what sort of business do Major League Soccer franchise owners want? It seems a bit unclear at the moment because the owners...
November was a good month for a couple of Minor League Baseball operators. The owner of the Binghamton, New York Double A Rumble Ponies, John Hughes, got five million dollars from New York State and the city of Binghamton, which is a depressed area, to renovate the Rumble Ponies stadium.
Thanksgiving and football go hand and hand with many high school rivals ending their seasons by playing each other and there are some college games.  The NFL has been playing on Thanksgiving since 1920 with teams such as the Akron Pros hosting games.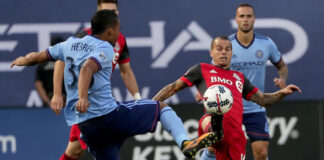 Has Major League Soccer given Austin an expansion team or is the league still searching for two cities to get the membership up to the stated goal of having 28 teams?
Enrique Bonilla is not a well-known name in American soccer fans circles but Bonilla is well known in Mexico as the President of Mexico's First Division in soccer and he has a thought about the future of soccer in North America.
The National Hockey League has not yet awarded Seattle an expansion franchise but another expansion contender maybe available and the most influential owner in the league is interested.
Remember when Major League Soccer wanted to expand by four teams and was in what appeared to be a major rush to find four cities and four owners who had what it took to join the club?