One year ago, if you would have told most Florida Gator fans that Anthony Richardson would go inside the top five of the 2023 National Football League Draft, and be the quarterback that might be most set up to have a successful first season under center in the NFL, most people would have scoffed.
Half of that has already come true: Richardson went fourth to the Indianapolis Colts last month, and comes into a team that in 2021 was battling for a playoff berth.
But will Richardson have more success in 2023 than the two QBs selected ahead of him, Bryce Young and C.J. Stroud?
Vegas Insider posted this press release about which of the three might be most ready to fly high when the new season kicks off in September, and here is what it had to say.
Three quarterbacks were among the top four picks in the 2023 NFL draft, as Carolina, picking first; Houston, picking second; and Indianapolis, picking fourth, all hoped to land their franchise QB.
Which one of the three — Bryce Young (Carolina), C.J. Stroud (Houston) or Anthony Richardson (Indianapolis) will have the most success as a rookie? Oddsmakers feel it will be the No. 1 pick, Young.
The former Alabama star and Heisman Trophy winner is the favorite to start the most games (5-4); throw for the most yards (4-5) and throw the most touchdowns (4-5). Stroud, the No. 2 pick is 3-2 in all three categories, while Richardson, the No. 4 pick is 7-4, 23-4, and 23-4 in the same three categories.
When determining the early success of a quarterback there are three factors to consider: the head coach and his system, the offense around the QB, and the other QB on the roster.
Coach
"Young will have Frank Reich as his head coach in Carolina," a Vegas Insider spokesperson said. "Reich was a successful offensive coordinator with the Philadelphia Eagles, but did not fare as well as head coach of the Colts. He runs a QB friendly offense, and while he did well with a young Carson Wentz early in Philly; he went with veterans most of his time in Indy.
" Stroud has a defensive-minded head coach in DeMeco Ryans in Houston. Bobby Slowik is the Texans' offensive coordinator. Richardson might be in the best shape here going to the Colts and new head coach Shane Steichen, who was given a lot of credit for the development of Super Bowl quarterback Jalen Hurts when the two were together in Philadelphia."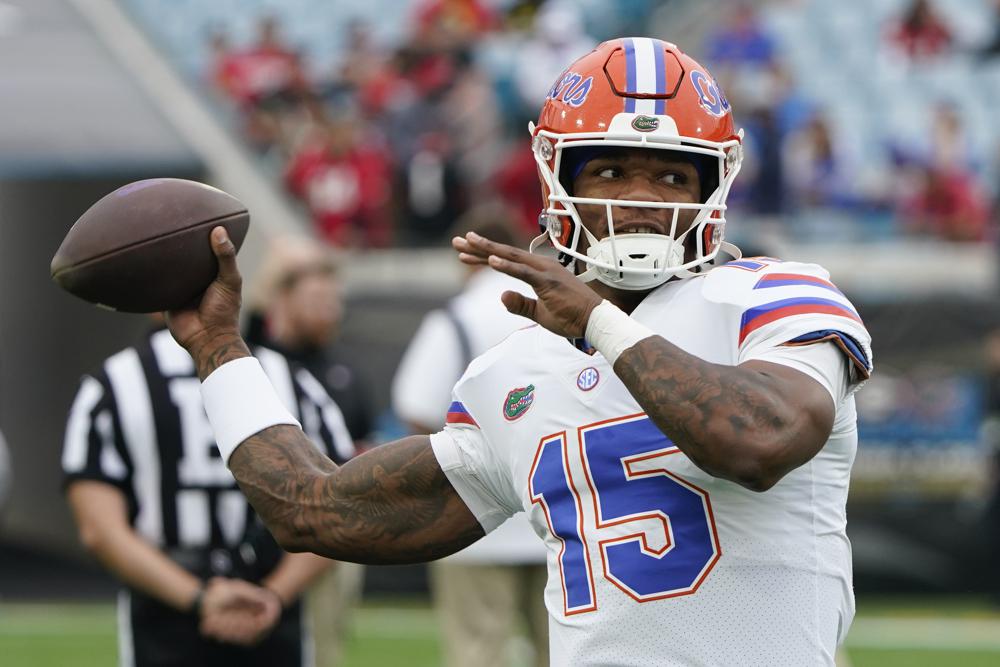 Offense
"Young may develop down the road with fellow rookie and second-round pick Jon Mingo," the spokesperson said. "The Panthers don't have a lot more in terms of weapons on offense. . . .Stroud doesn't have much at wide receiver, either Veteran Robert Woods and second-year man John Metchie are about it. He does have a solid tight end in former Cowboy Dalton Schultz and a good offensive line. …Richardson might have the best situation with two decent WRs in Alec Pierce and Michael Pittman."
Other QB
"Young is expected to start for the Panthers and has a good veteran mentor in Andy Dalton with him," the spokesperson said. "Stroud will eventually replace Davis Mills, the Texans starter the past two years. How soon that happens is the question. …Richardson will battle with Gardner Minshew, who Streichen also had with him in Philly."