Home
Tags
Seattle Mariners
Nothing is imminent. https://www.youtube.com/watch?v=m4ZaPkrd6Z0 In the, it is time for New Year predictions, here are two statements that will be true. Major League Baseball will not...
The Donald Trump tariff on steel, rebar and aluminum has caused the estimated price of the renovation of the Seattle arena to rise by about one hundred million dollars. The Seattle project probably won't be the only sports plan impacted.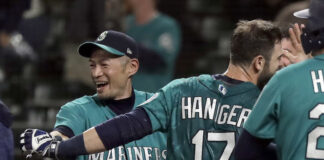 The Seattle Mariners Major League Baseball club owners and King County elected officials were trying to come up with a new deal that would extend the team's lease to use the municipal facility for another 25 years.
Reshaping their pitching staff for the stretch run, the Yankees acquired right-hander Lance Lynn from Minnesota on Monday while dealing Adam Warren to Seattle.
Aaron Judge and Miguel Andujar hit two-run homers off James Paxton in the first inning that sent the Yankees over the Seattle Mariners 4-3 on Thursday for a three-game sweep.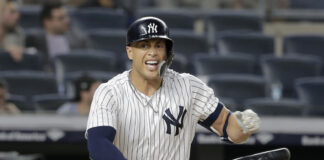 Giancarlo Stanton lined a two-run homer with two outs in the bottom of the ninth inning, and the New York Yankees erased a five-run deficit to beat the Seattle Mariners 7-5 on Wednesday night.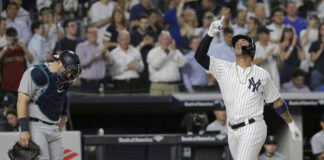 Domingo German tossed two-hit ball over a career-high seven innings and Giancarlo Stanton hit one of New York's four home runs Tuesday night in a 7-2 victory against the Mariners.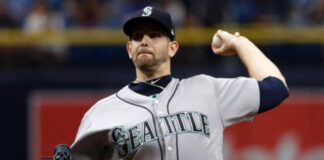 Kyle Seager's 2-run homer in the top of the seventh inning broke a 3-3 tie. That was all the runs the Mariners needed in defeating the Tampa Bay Rays on Sunday afternoon. The Mariners take 3-of-4 against the Rays at Tropicana Field and 6-of-7 in the season series.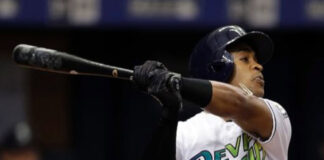 The Tampa Bay Rays defeated the Seattle Mariners 7-3 on Saturday evening bringing an end to their season long eight game losing streak. The Rays look for a series split Sunday afternoon. Nate Eovaldi takes the mound for Tampa Bay. Seattle counters with James Paxton.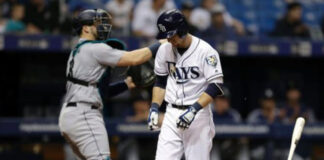 The Tampa Bay Rays dropped their eighth straight game falling to the Seattle Mariners. Tampa Bay has lost all five games against the Mariners this season. They'll look for Blake Snell to be the stopper tomorrow afternoon at 4:10.