Home
Tags
The Netherlands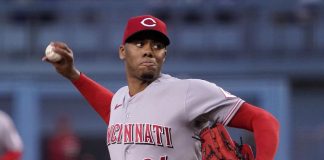 MLB is trying to establish a base in London. https://www.youtube.com/watch?v=-o9Fv6q1GUM Major League Baseball is hoping to grow its business in Europe with a number of games...
The Yanks are comin'! https://www.youtube.com/watch?v=X9Gexb-ujxQ Major League Baseball is sending the New York Yankees and the Boston Red Sox to London, England in an attempt to...
You have to wonder if Boston Red Sox customers really want to lose two home chances to see the New York Yankees in 2019. One of baseball's oldest and most combative rivalries is going across the pond with the Yankees and Red Sox playing two games in London, England during the 2019 season.