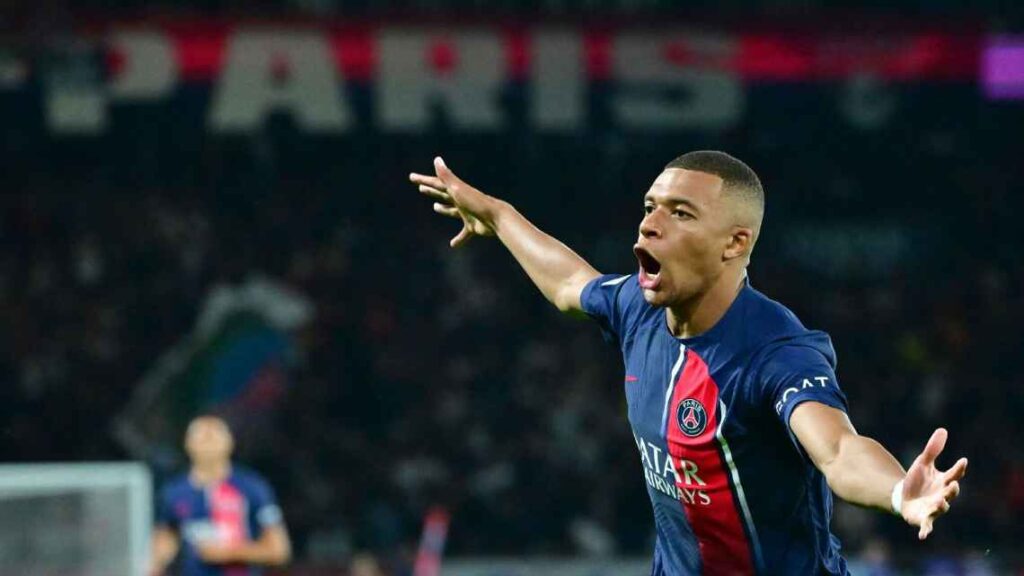 The forthcoming UEFA Champions League Group F has unquestionably earned the reputation as this season's "Group of Death." It's a dream draw for the neutral fan, but a potential nightmare for supporters of the four participating teams. With Milan placed in Pot 3, there was always the looming specter of landing in a formidable group, and that's precisely what has transpired.
PSG enters this group as slight favorites, bolstered by the return of Kylian Mbappé, widely regarded as the world's premier player. However, their new manager, Luis Enrique, faces the daunting task of molding PSG into a cohesive unit following a flurry of summer transfers. The challenges that lie ahead for PSG in this group are bound to be rigorous tests of their newfound chemistry.
Milan isn't far behind in the pecking order, benefiting from shrewd summer acquisitions such as Christian Pulisic, Ruben Loftus-Cheek, Yunus Musah, and Samuel Chukwueze. Their impressive semifinal run in the previous season's competition also adds to their credentials.
Borussia Dortmund, on the other hand, has encountered struggles in the 2023-24 season. The departure of Jude Bellingham to Real Madrid during the summer transfer window leaves a significant void in their midfield that may prove challenging to fill.
Lastly, Newcastle United fans find themselves with a dream draw for their return to the Champions League after a 20-year absence. They will enter as contenders alongside PSG and Milan in the race for a coveted spot in the last 16. The battles that await in Group F promise to be nothing short of spectacular.
Champions League Group F to win/qualify odds (via Sporting Post)
PSG – 11/8 | 4/9.
Newcastle – 2/1 | 8/13.
AC Milan – 4/1 | 5/4.
Dortmund – 5/1 | 13/8.
Predicted order of finish
1-PSG
2-Newcastle United
3-Milan
4-Dortmund
Full Champions League 2023/24 group stage schedule
(Group E matches in bold)
Matchday 1
19 September
AC Milan vs Newcastle (12:45)
Young Boys vs Leipzig (12:45)
Feyenoord vs Celtic (3:00)
Lazio vs Atlético de Madrid (3:00)
Paris vs Dortmund (3:00)
Man City vs Crvena Zvezda (3:00)
Barcelona vs Antwerp (3:00)
Shakhtar Donetsk vs Porto (3:00)
20 September
Galatasaray vs Copenhagen (12:45)
Real Madrid vs Union Berlin (12:45)
Bayern vs Man United (3:00)
Sevilla vs Lens (3:00)
Arsenal vs PSV Eindhoven (3:00)
Braga vs Napoli (3:00)
Benfica vs Salzburg (3:00)
Real Sociedad vs Inter (3:00)
Matchday 2
3 October
Union Berlin vs Braga (12:45)
Salzburg vs Real Sociedad (12:45)
Man United vs Galatasaray (3:00)
Copenhagen vs Bayern (3:00)
Lens vs Arsenal (3:00)
PSV Eindhoven vs Sevilla (3:00)
Napoli vs Real Madrid (3:00)
Inter vs Benfica (3:00)
4 October
Atlético de Madrid vs Feyenoord (12:45)
Antwerp vs Shakhtar Donetsk (12:45)
Celtic vs Lazio (3:00)
Dortmund vs Milan (3:00)
Newcastle vs Paris (3:00)
Leipzig vs Man City (3:00)
Crvena zvezda vs Young Boys (3:00)
Porto vs Barcelona (3:00)
Matchday 3
24 October
Galatasaray vs Bayern (12:45)
Inter vs Salzburg (12:45)
Man United vs Copenhagen (3:00)
Sevilla vs Arsenal (3:00)
Lens vs PSV Eindhoven (3:00)
Braga vs Real Madrid (3:00)
Union Berlin vs Napoli (3:00)
Benfica vs Real Sociedad (3:00)
25 October
Feyenoord vs Lazio (12:45)
Barcelona vs Shakhtar Donetsk (12:45)
Celtic vs Atlético de Madrid (3:00)
Paris vs Milan (3:00)
Newcastle vs Dortmund (3:00)
Leipzig vs Crvena Zvezda (3:00)
Young Boys vs Man City (3:00)
Antwerp vs Porto (3:00)
Matchday 4
7 November
Dortmund vs Newcastle (12:45)
Shakhtar Donetsk vs Barcelona (12:45)
Atlético de Madrid vs Celtic (3:00)
Lazio vs Feyenoord (3:00)
Milan vs Paris (3:00)
Man City vs Young Boys (3:00)
Crvena Zvezda vs Leipzig (3:00)
Porto vs Royal Antwerp (3:00)
8 November
Napoli vs Union Berlin (12:45)
Real Sociedad vs Benfica (12:45)
Bayern vs Galatasaray (3:00)
Copenhagen vs Man United (3:00)
Arsenal vs Sevilla (3:00)
PSV Eindhoven vs Lens (3:00)
Real Madrid vs Braga (3:00)
Salzburg vs Inter (3:00)
Matchday 5
28 November
Lazio vs Celtic (12:45)
Shakhtar Donetsk vs Antwerp (12:45)
Feyenoord vs Atlético de Madrid (3:00)
Paris vs Newcastle (3:00)
Milan vs Dortmund (3:00)
Man City vs Leipzig (3:00)
Young Boys vs Crvena Zvezda (3:00)
Barcelona vs Porto (3:00)
29 November
Galatasaray vs Man United (12:45)
Sevilla vs PSV Eindhoven (12:45)
Bayern vs Copenhagen (3:00)
Arsenal vs Lens (3:00)
Real Madrid vs Napoli (3:00)
Braga vs Union Berlin (3:00)
Benfica vs Inter (3:00)
Real Sociedad vs Salzburg (3:00)
Matchday 6
12 December
Lens vs Sevilla (12:45)
PSV Eindhoven vs Arsenal (12:45)
Man United vs Bayern (3:00)
Copenhagen vs Galatasaray (3:00)
Napoli vs Braga (3:00)
Union Berlin vs Real Madrid (3:00)
Inter vs Real Sociedad (3:00)
Salzburg vs Benfica (3:00)
13 December
Leipzig vs Young Boys (12:45)
Crvena Zvezda vs Man City (12:45)
Atlético de Madrid vs Lazio (3:00)
Celtic vs Feyenoord (3:00)
Dortmund vs Paris (3:00)
Newcastle vs Milan (3:00)
Porto vs Shakhtar Donetsk (3:00)
Antwerp vs Barcelona (3:00)