Home
Tags
New York Yankees
Florida News: New York Yankees
More money. https://www.youtube.com/watch?v=GRbO8ZmMvlc There was a big deal made of the fact...
New York Yankees manager Aaron Boone, far right, greets New York Yankees relief pitcher Adam Ottavino who pitched out of a...
Tampa Bay Rays relief pitcher Jose Alvarado, left, and catcher Erik Kratz celebrate after an 11 inning, 2-1 victory against the...
The Tampa Bay Rays lost Tyler Glasnow to a forearm injury and were defeated by the New York Yankees 4-3 in their first matchup of the season.
There is money is baseball https://www.youtube.com/watch?v=zW7hhnWG5YE Every year Forbes Magazine comes out...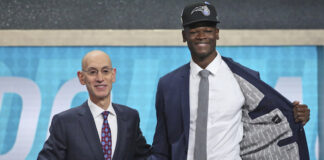 Going global. https://www.youtube.com/watch?v=MGnVq_98erQ While the National Basketball Association daily story seems to have drifted into soap opera land whether it is a storyline about LeBron James...
Euros speak. https://www.youtube.com/watch?v=ZtlC82Dfrp4&t=5s The National Basketball Association is trying to figure out its international stops for the 2019-2020 season. London has been part of an international...
Martinez was among the game's steadiest hitters throughout the 1990s and early 2000s, winning two batting titles and hitting 309 homers.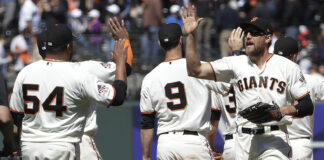 No long rest room lines at home. https://www.youtube.com/watch?v=QO9s9vdFaLk Have you heard the news? San Francisco Giants team officials have decided to install a new scoreboard in...
On today's show, Rock talks the NFL coaching news. Have you seen the New York Jet's press conference introducing head coach Adam Gase? What was with those eyes? Rock discusses. Plus, Rock talks New York Yankees, Kareem Hunt, college football transfers, and much more!