Royals Score Nine Unanswered Runs, Including Trio of Homers In Comeback Win Over Rays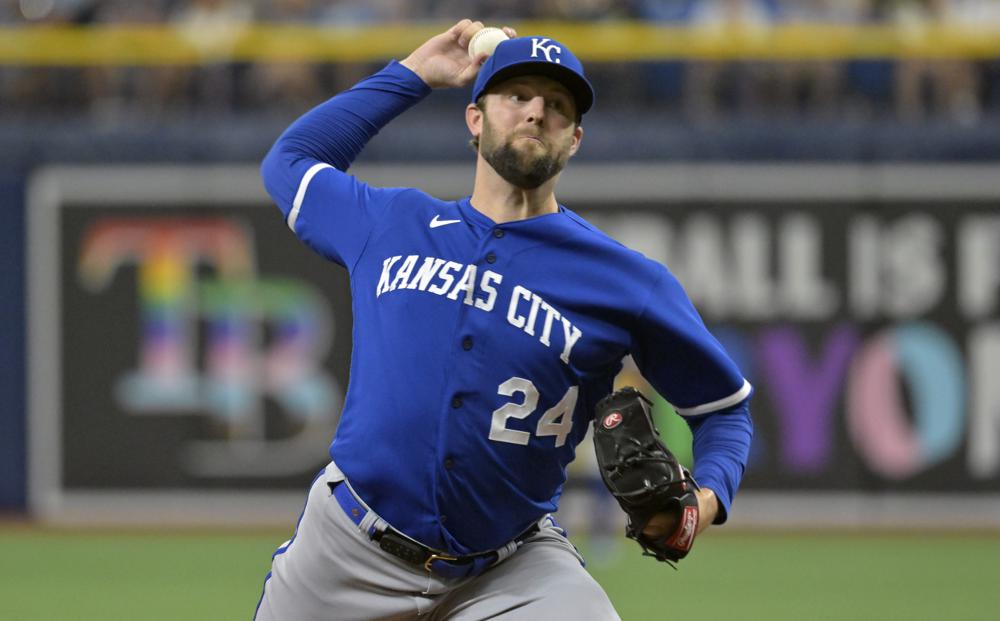 Follow @Steve_Kinsella1
St. Petersburg, FL – Wander Franco hit a homer in his first plate appearance and delivered a RBI single in his second to give the Tampa Bay Rays a 4-0 lead after two innings. The Kansas City Royals responded with nine unanswered runs on their way to a victory.
Yonny Chirinos (3-3, 3.93 ERA) took the loss for the Rays who fall to 53-27. Chirinos allowed eight earned runs on nine hits while walking a pair, hitting a batter, striking out three , and a pair of homers over 5.1-innings of work. He threw a season high 96-pitches with 63 for strikes.
The Rays scored four times in the first two innings but Jordan Lyles settled and after a 2-out single by Vidal Brujan in the fourth Lyles, Carlos Hernandez, and Nick Wittgren retired the final 17 Rays batters. "We did have some really good at-bats early," Kevin Cash said. "Lyles, we've seen him, he's pitched us tough in the past, he kind of got in a rhythm, we didn't adjust after he made his adjustment and pitched a good ballgame for him."
The highlight for the Rays was the return of Wander Franco after a two game suspension. He supplied the 20,884 in attendance with a homer to put the Rays ahead 1-0 in the first inning and delivered an RBI single in the second. "There's no denying he's a really good player." Kevin Cash said. "He makes our team – a good team – that much better."
The loss is Tampa Bay's fifth loss in their last seven games. Kevin Cash does not thing the recent struggles are a result of playing down to the competition and believes the team is still playing with the requisite focus and intensity. "I think we're in a tough stretch right now." He said. "Wins just haven't come easy for us. Felt good yesterday, but today, give the Royals credit they beat us at every part of the game."
Jordan Lyles (1-11, 6.68 ERA) picks up his first win of the season as the Royals improve to 22-55 on the season. Lyles was winless in his first 15 starts. The Royals were also winless in each of the 15 starts marking the longest such streak to start a season in MLB history going back to 1901.
Drew Waters hit a solo homer and is now 6-for-12 with with two homers and 4-RBI in the series. Freddy Fermin delivered a 3-run shot and Edward Olivares added a solo homer off Zack Littell in the eighth inning.
The Rays will look to salvage a split out of their four game series with Kansas City on Sunday afternoon at 1:40 pm. Tyler Glasnow (2-1, 4.97 ERA) will take the mound for the Rays while the Royals counter with Daniel Lynch (1-3, 4.45 ERA).