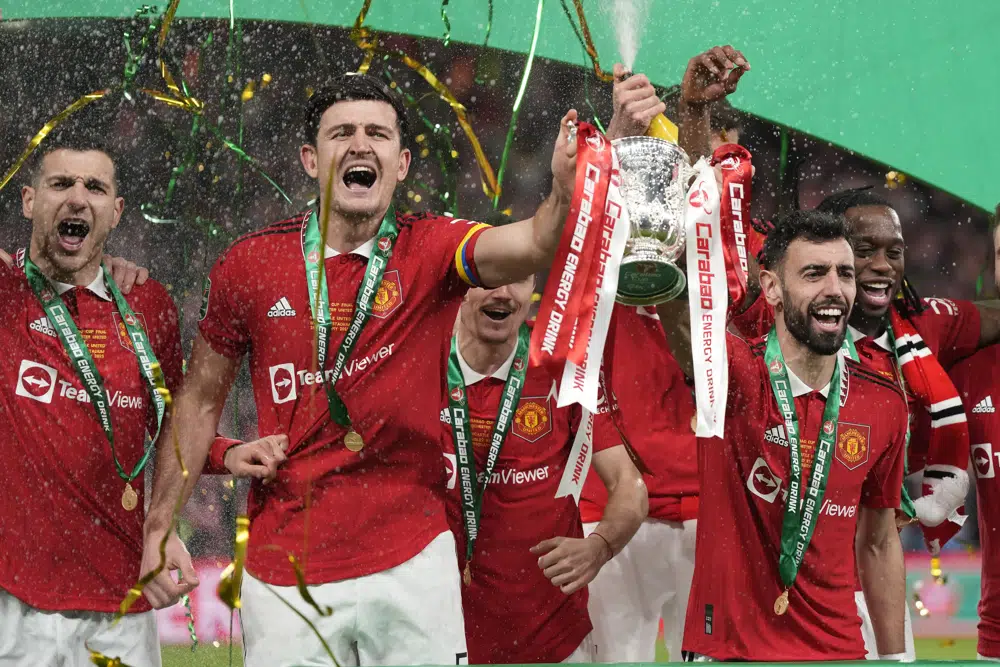 Tuesday's Carabao Cup fixtures promise an exciting night of football, featuring five top-flight teams gracing stadiums across the country. Among these matchups, the clash between Manchester United and Crystal Palace stands out as the sole all-Premier League encounter of the night. However, both teams come into this fixture facing their own challenges.
Crystal Palace has recently struggled to find the back of the net, experiencing a quiet spell in front of goal. The Eagles, once known for their attacking prowess, are in need of a spark to reinvigorate their offensive game. Defending champions Manchester United, has not enjoyed a stellar run in recent weeks under the management of Erik ten Hag, although the Red Devils pulled out a big 1-0 victory over Burnley on the weekend. Nevertheless, the Red Devils remain the favorites to advance to the next round of the competition. Their ambition is to hold onto the Carabao Cup, the first trophy they secured during ten Hag's debut term as manager.
In another fixture, Luton faces off against Exeter City. Luton has encountered a challenging start to the season, losing the majority of their games in all competitions. Despite their struggles, they enter this encounter with the expectation of a relatively straightforward victory against Exeter City, who have endured their own struggles, losing three of their last four games. It's a crucial match for both sides, as they seek to regain their footing and build momentum for the challenges that lie ahead.
Wolves embark on a potentially perilous journey as they visit Ipswich. The primary goal for Wolves this season seems to be avoiding relegation, emphasizing the tough competition they face in the Premier League. On the flip side, Ipswich Town harbors aspirations of returning to the Premier League after a lengthy 20-year absence. Their strong start to the Championship season suggests they are serious contenders for promotion. This contest promises to be an intriguing battle between a top-flight club looking to solidify its position and a second-tier team striving to make a triumphant return to the elite league.
In summary, Tuesday's Carabao Cup fixtures offer a captivating blend of narratives, ranging from Premier League giants seeking redemption to underdogs aiming for an upset. Football fans can look forward to a night of thrilling action as these teams compete for a chance to progress in the competition and, perhaps, etch their names into Carabao Cup history.
Carabao Cup 23/24 winner odds via OLBG
Manchester City – 7/2
Liverpool – 6/1
Manchester United – 7/1
Chelsea – 8/1
Arsenal – 9/1
Newcastle – 12/1
Aston Villa, West Ham – 16/1
Brighton, Crystal Palace, Fulham, Wolves – 20/1
| | | |
| --- | --- | --- |
| Kick-off Time (EST) | Fixture | Prediction |
| 2:45 | Exeter vs Luton | 2-3 |
| 2:45 | Ipswich vs Wolves | 2-1 |
| 2:45 | Port Vale vs Sutton United | 1-1 |
| 2:45 | Bradford vs Middlesbrough | 0-2 |
| 2:45 | Salford City vs Burnley | 0-3 |
| 2:45 | Mansfield vs Peterborough | 1-2 |
| 3:00 | Manchester United vs Crystal Palace | 2-0 |