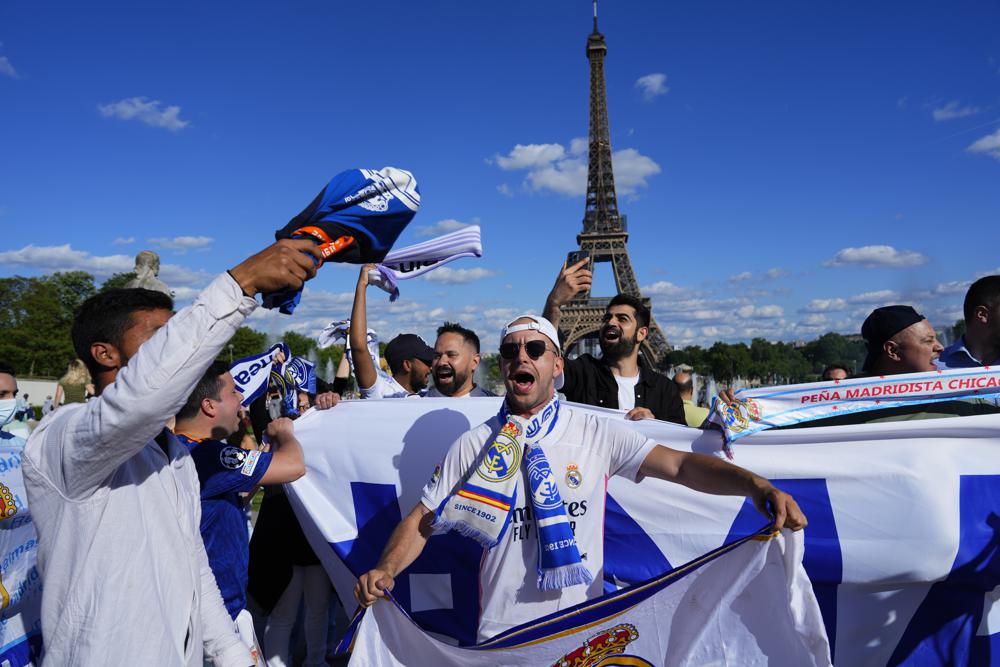 Group D in the UEFA Champions League presents a fascinatingly competitive landscape, where all four teams have a legitimate shot at clinching the top spot and securing a coveted berth in the round of 16. Despite their journey to the final last season, where they ultimately fell to Manchester City in Istanbul, Inter Milan faces significant challenges this time around. The departures of goalkeeper André Onana and star strikers Edin Dzeko and Romelu Lukaku during the summer transfer window have left the team notably weakened compared to their formidable status just a year ago. Inter does lead Serie A, however, coming into Wednesday.
Benfica, having faced Inter in the quarterfinals last season, enter this group as the favorites to emerge on top. However, it won't be a cakewalk for the Portuguese champions. Salzburg has established themselves as a potent force in the group stage, particularly on their home turf, where they've displayed exceptional competitiveness. Additionally, Real Sociedad possesses the capability to upset any team in the group with their quality and style of play.
With the group's balance and unpredictability, football fans can anticipate closely contested matches and a thrilling battle for supremacy as each team vies for a place in the knockout stages of the competition.
Champions League Group D odds to win (via OLBG)

Group D
Inter Milan -125
Benfica +250
Real Sociedad +550
Salzburg +800
Predicted order of finish
1-Inter
2-Benfica
3-Sociedad
4-Salzburg
Full Champions League 2023/24 group stage schedule
(Group D matches in bold)
Matchday 1
19 September
AC Milan vs Newcastle (12:45)
Young Boys vs Leipzig (12:45)
Feyenoord vs Celtic (3:00)
Lazio vs Atlético de Madrid (3:00)
Paris vs Dortmund (3:00)
Man City vs Crvena Zvezda (3:00)
Barcelona vs Antwerp (3:00)
Shakhtar Donetsk vs Porto (3:00)
20 September
Galatasaray vs Copenhagen (12:45)
Real Madrid vs Union Berlin (12:45)
Bayern vs Man United (3:00)
Sevilla vs Lens (3:00)
Arsenal vs PSV Eindhoven (3:00)
Braga vs Napoli (3:00)
Benfica vs Salzburg (3:00)
Real Sociedad vs Inter (3:00)
Matchday 2
3 October
Union Berlin vs Braga (12:45)
Salzburg vs Real Sociedad (12:45)
Man United vs Galatasaray (3:00)
Copenhagen vs Bayern (3:00)
Lens vs Arsenal (3:00)
PSV Eindhoven vs Sevilla (3:00)
Napoli vs Real Madrid (3:00)
Inter vs Benfica (3:00)
4 October
Atlético de Madrid vs Feyenoord (12:45)
Antwerp vs Shakhtar Donetsk (12:45)
Celtic vs Lazio (3:00)
Dortmund vs Milan (3:00)
Newcastle vs Paris (3:00)
Leipzig vs Man City (3:00)
Crvena Zvezda vs Young Boys (3:00)
Porto vs Barcelona (3:00)
Matchday 3
24 October
Galatasaray vs Bayern (12:45)
Inter vs Salzburg (12:45)
Man United vs Copenhagen (3:00)
Sevilla vs Arsenal (3:00)
Lens vs PSV Eindhoven (3:00)
Braga vs Real Madrid (3:00)
Union Berlin vs Napoli (3:00)
Benfica vs Real Sociedad (3:00)
25 October
Feyenoord vs Lazio (12:45)
Barcelona vs Shakhtar Donetsk (12:45)
Celtic vs Atlético de Madrid (3:00)
Paris vs Milan (3:00)
Newcastle vs Dortmund (3:00)
Leipzig vs Crvena Zvezda (3:00)
Young Boys vs Man City (3:00)
Antwerp vs Porto (3:00)
Matchday 4
7 November
Dortmund vs Newcastle (12:45)
Shakhtar Donetsk vs Barcelona (12:45)
Atlético de Madrid vs Celtic (3:00)
Lazio vs Feyenoord (3:00)
Milan vs Paris (3:00)
Man City vs Young Boys (3:00)
Crvena Zvezda vs Leipzig (3:00)
Porto vs Royal Antwerp (3:00)
8 November
Napoli vs Union Berlin (12:45)
Real Sociedad vs Benfica (12:45)
Bayern vs Galatasaray (3:00)
Copenhagen vs Man United (3:00)
Arsenal vs Sevilla (3:00)
PSV Eindhoven vs Lens (3:00)
Real Madrid vs Braga (3:00)
Salzburg vs Inter (3:00)
Matchday 5
28 November
Lazio vs Celtic (12:45)
Shakhtar Donetsk vs Antwerp (12:45)
Feyenoord vs Atlético de Madrid (3:00)
Paris vs Newcastle (3:00)
Milan vs Dortmund (3:00)
Man City vs Leipzig (3:00)
Young Boys vs Crvena Zvezda (3:00)
Barcelona vs Porto (3:00)
29 November
Galatasaray vs Man United (12:45)
Sevilla vs PSV Eindhoven (12:45)
Bayern vs Copenhagen (3:00)
Arsenal vs Lens (3:00)
Real Madrid vs Napoli (3:00)
Braga vs Union Berlin (3:00)
Benfica vs Inter (3:00)
Real Sociedad vs Salzburg (3:00)
Matchday 6
12 December
Lens vs Sevilla (12:45)
PSV Eindhoven vs Arsenal (12:45)
Man United vs Bayern (3:00)
Copenhagen vs Galatasaray (3:00)
Napoli vs Braga (3:00)
Union Berlin vs Real Madrid (3:00)
Inter vs Real Sociedad (3:00)
Salzburg vs Benfica (3:00)
13 December
Leipzig vs Young Boys (12:45)
Crvena Zvezda vs Man City (12:45)
Atlético de Madrid vs Lazio (3:00)
Celtic vs Feyenoord (3:00)
Dortmund vs Paris (3:00)
Newcastle vs Milan (3:00)
Porto vs Shakhtar Donetsk (3:00)
Antwerp vs Barcelona (3:00)